1. THE NOBBIES WALK
The Nobbies has a maze of boardwalks offering jaw-dropping views of the Island's wild and rugged coast. Pause for a moment on one of the viewing platforms to take it all in, be 'wowed' by the blowhole - an amazing sea cave that thunders during big southern swells, and peek through a telescope out to Seal Rocks. With boardwalks and lookouts set amongst natural sea bird gardens, keep your eyes open for the Island's famous Little Penguins and Silver Gulls.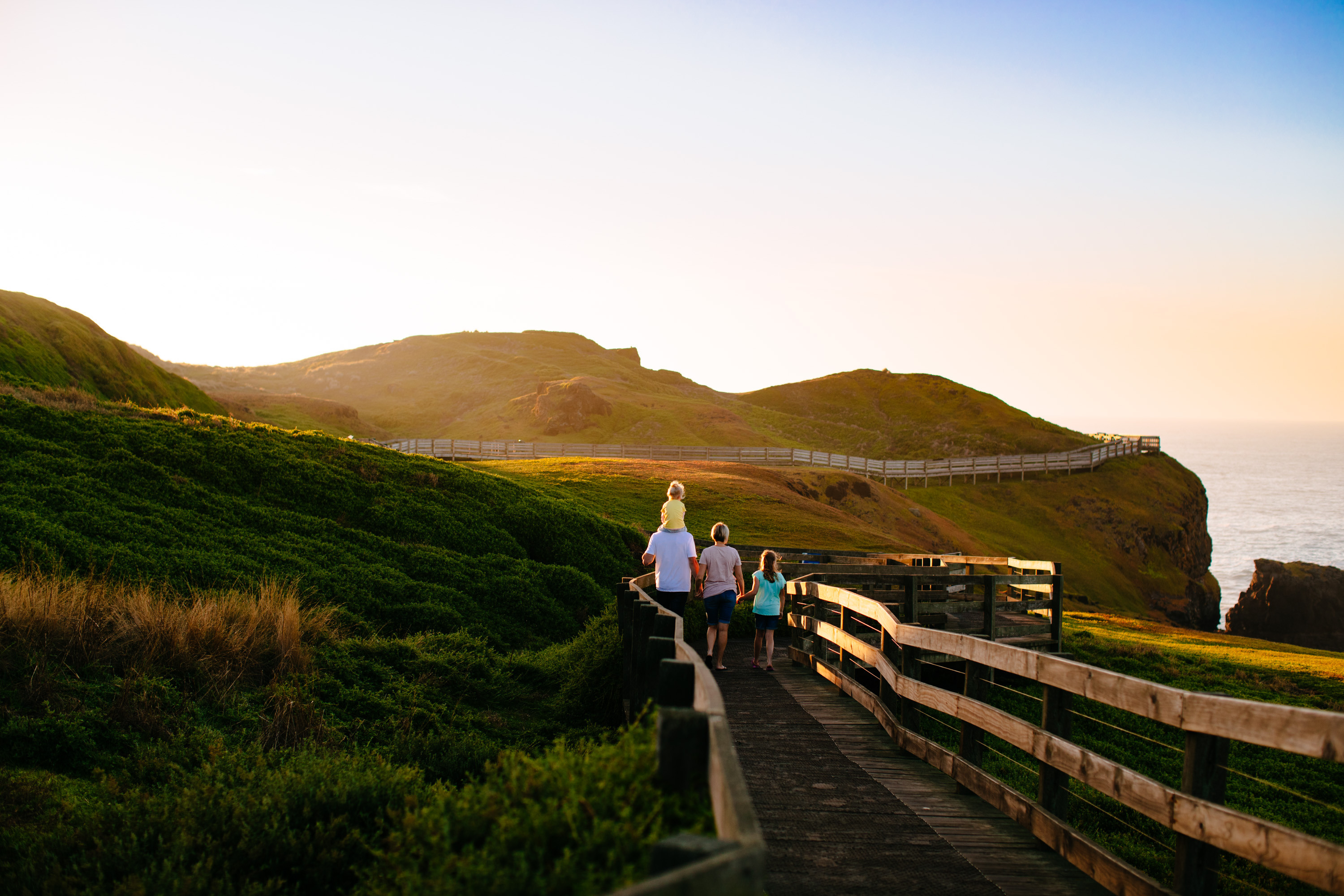 2. RHYLL INLET AND CONSERVATION HILL
Wander through a world-renowned habitat for migratory wader birds and other wildlife species at peaceful Rhyll Inlet. Along the Conservation Hill and Rhyll Inlet Walks, you'll find an array of boardwalks that loop through the tranquil mangroves, saltmarsh and mudflats. Spotting the resident spoonbills, oyster catchers, herons, egrets, and cormorants can be heaps of fun for little nature lovers.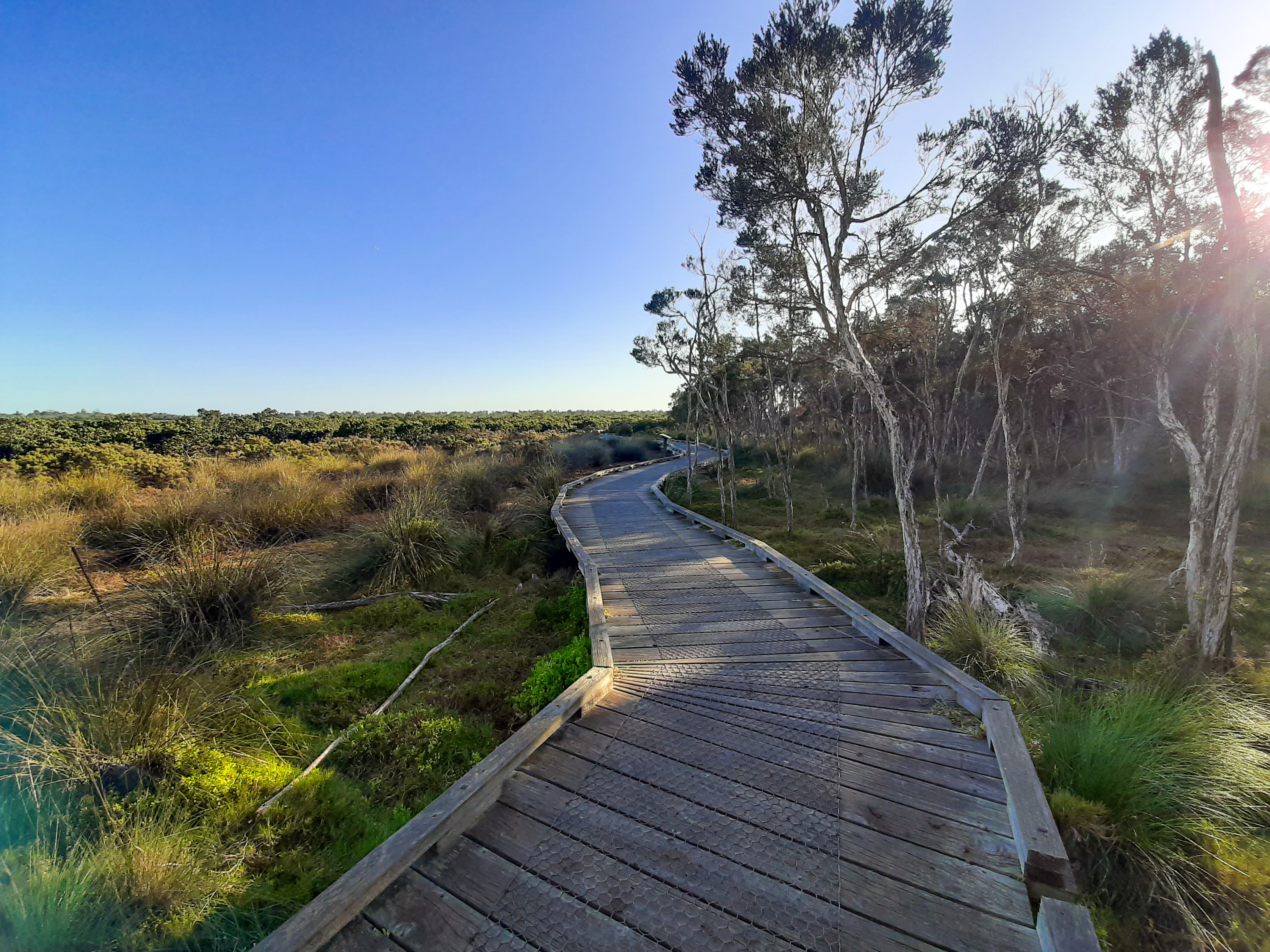 3. CHURCHILL ISLAND WALKS
Churchill Island's easy walking trails and cruisy cycling tracks are a great way to take in all the beauty of this little island off an island. With tranquil scenery, historic sites, wetland birds, lavender gardens, local Indigenous culture and the Island's famous Highland Cattle, the Churchill Island Loop (5km) is an easy stroll around the island, and there are a number of shorter walks, including the North Point Loop (2.5km), and the Wadjil'garook Wetland.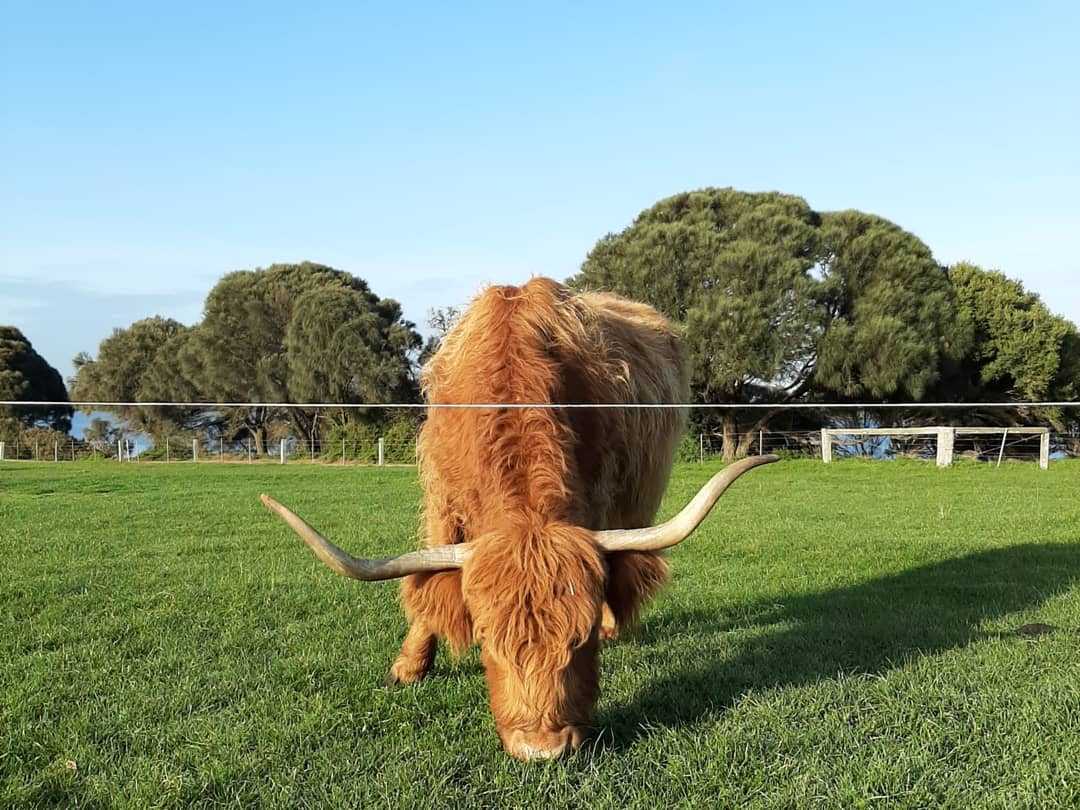 4. OSWIN ROBERTS RESERVE
A great way to explore the bushland of Phillip Island! Oswin Roberts Reserves offers a series of walking and cycling tracks, and is thriving with Island wildlife, including koalas, wallabies and birds. There are three track loops ranging from 1km - 4.5km return. The ideal spot for a family adventure setting, especially when paired with the nearby Rhyll Inlet.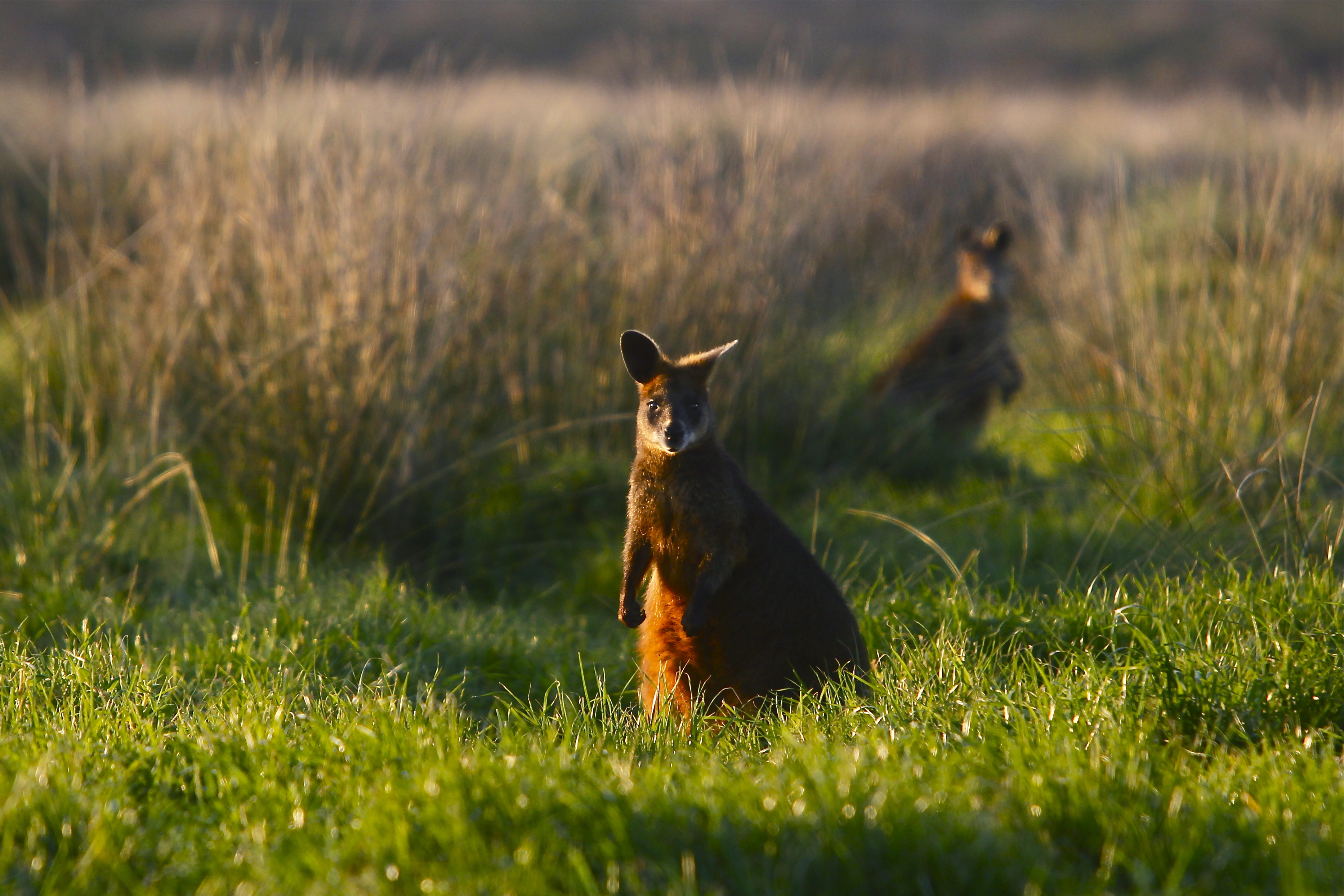 5. COWES ESPLANADE
Located on one of Victoria's only north-facing beaches, Cowes Esplanade is an ideal place to walk, ride, scoot, skate, and generally just soak up the Island's seaside holiday vibe! Take in the beautiful beach views, walk out along the pier, cool off with a quick dip, and duck into one of the buzzing cafes, waterfront restaurants or boutique shops along your travels.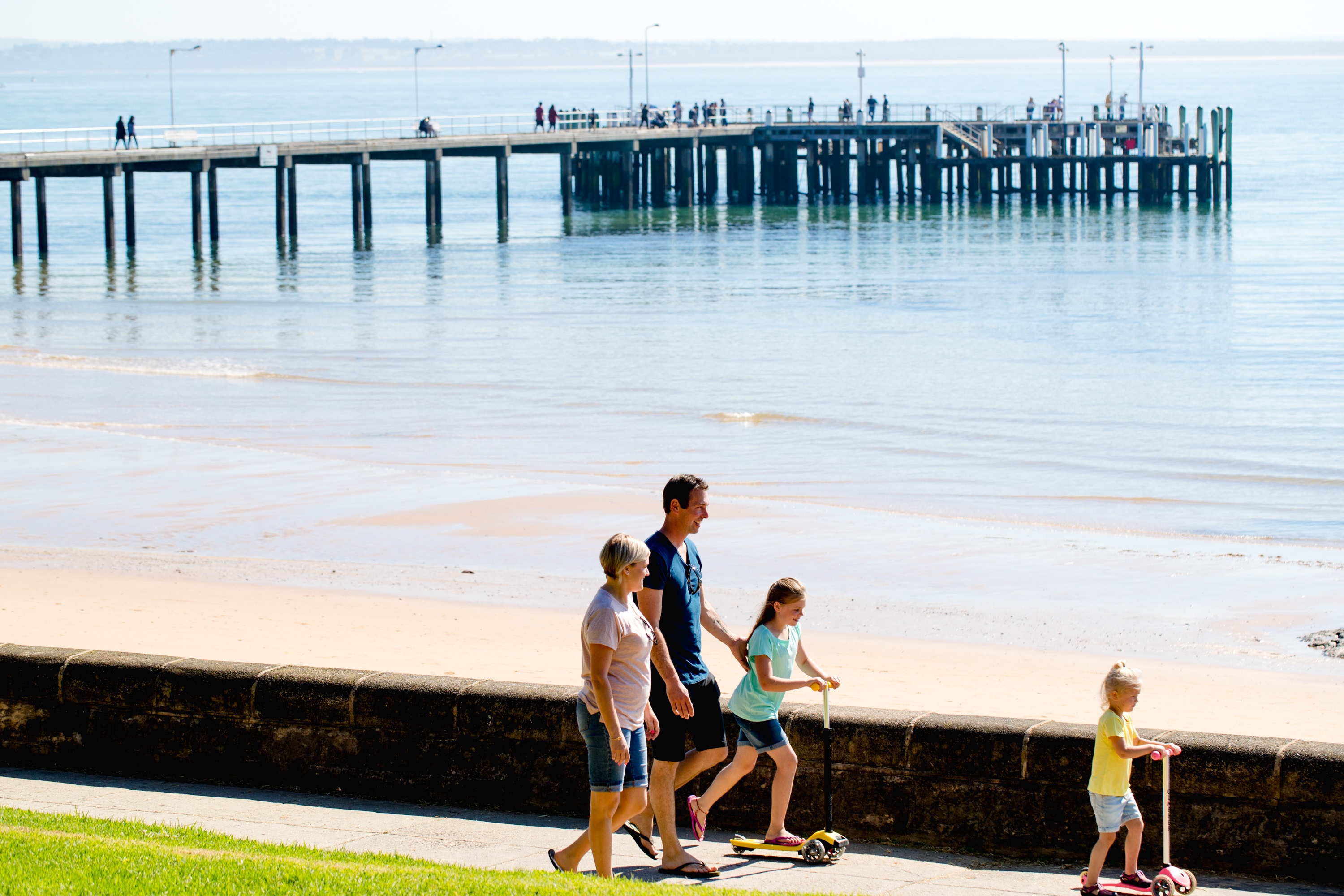 6. SWAN LAKE
Located on the way to the Penguin Parade, Swan Lake is a beautiful spot for young birdwatchers. From the carpark, follow the short, well-marked track through coastal bush to two birdhides looking onto the Lake. Wander around the peaceful lake and look out for a great range of ducks, teal, Cape Barren Geese, wrens, grebes and raptors.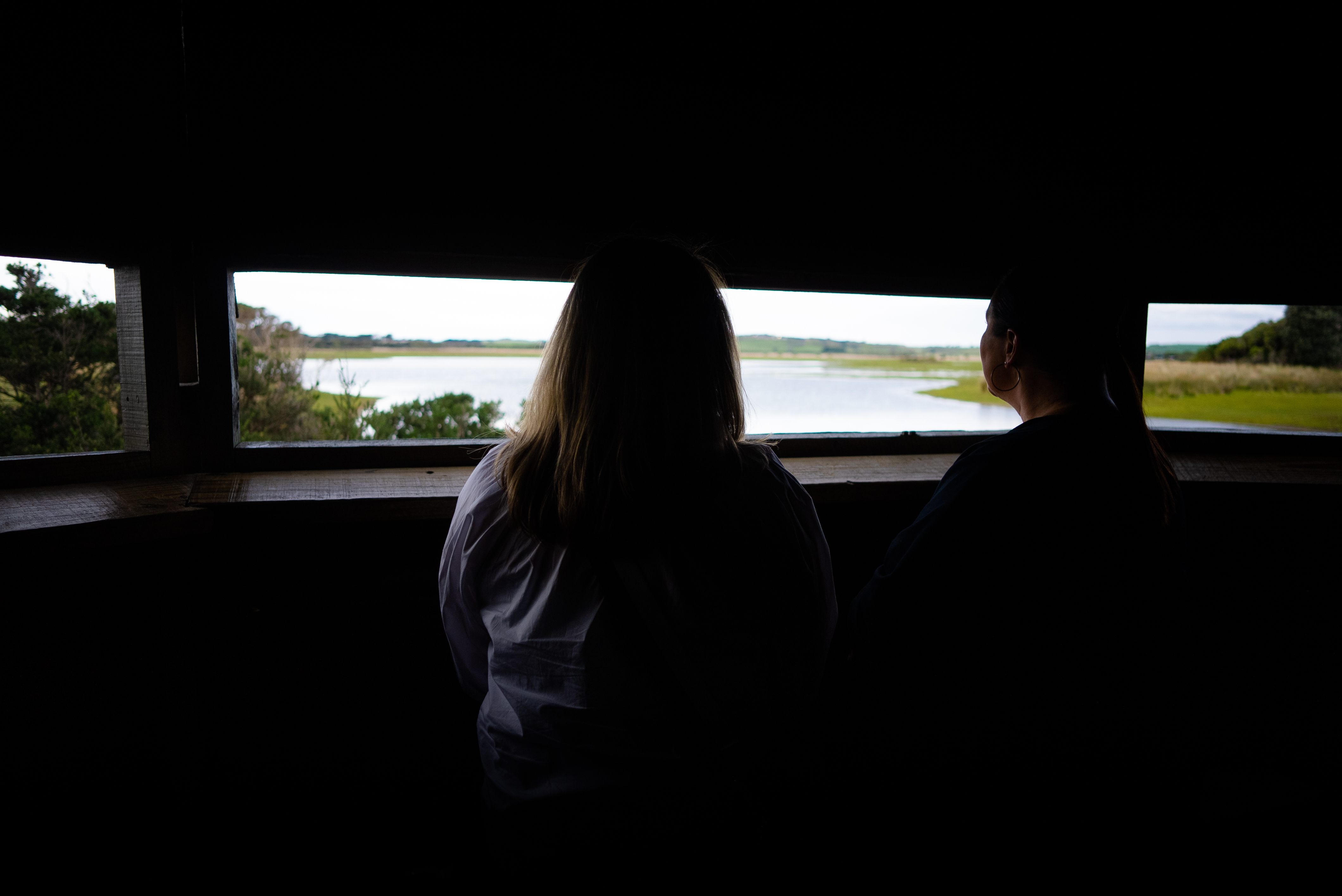 7. SAN REMO COASTAL CIRCUIT

A scenic coastal track with spectacular views of Cape Woolamai, the bridge to Phillip Island and Western Port, the San Remo Coastal Circuit curves around Davis Point and follows the length of Children's Beach and Back Beach. Only part of this walk is pram friendly, but a great little walk for little ones. Don't forget to grab an ice cream or fish n chips along the way, and watch the pelicans get fed daily at 12noon!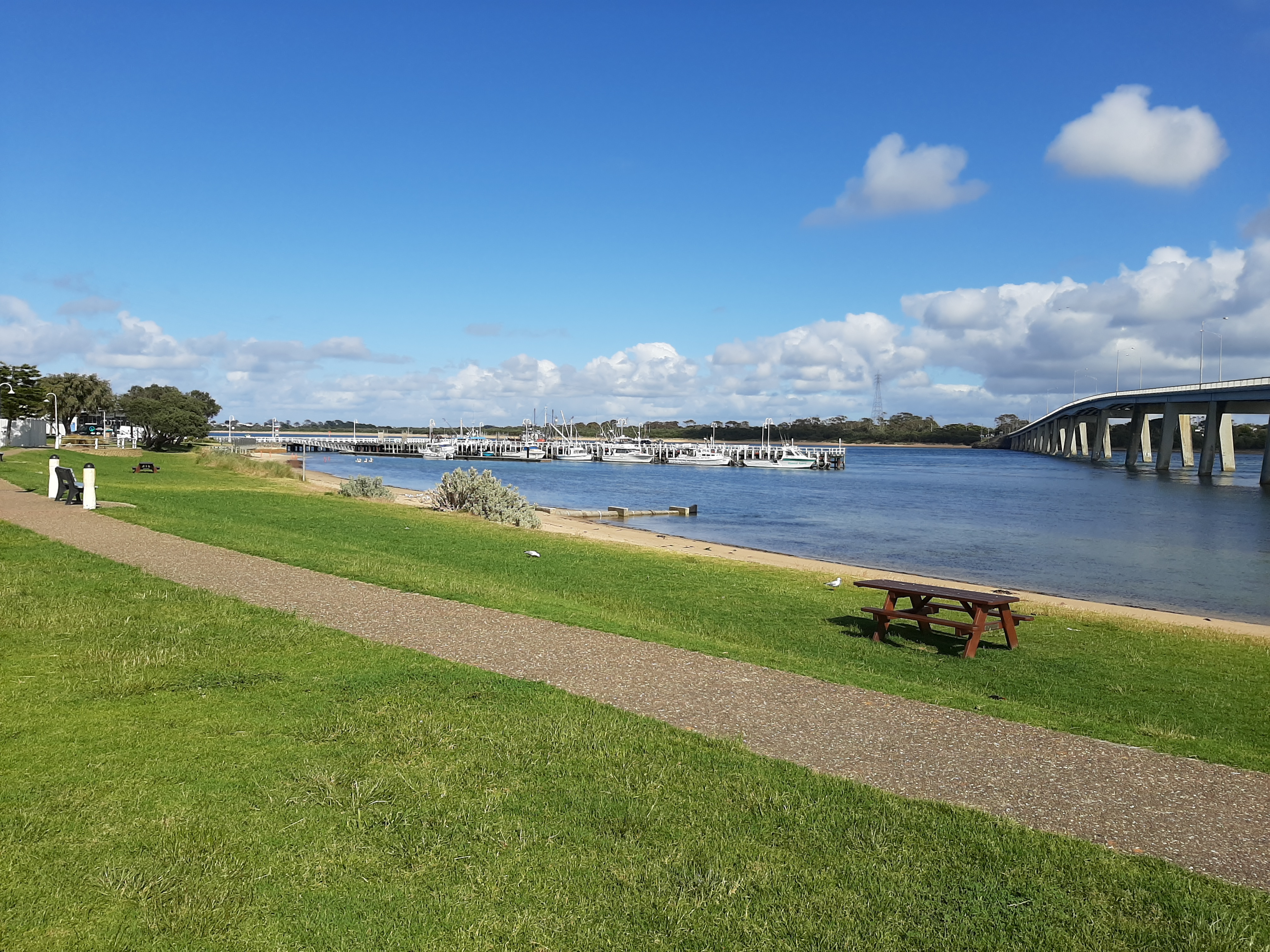 8. SCENIC ESTATE CONSERVATION RESERVE
It's called Scenic Estate for a reason! A boardwalk takes you through a variety of endangered native grasslands, wetlands and indigenous plants, with a viewing platform overlooking the Churchill Island Marine National Park and Ramsar Wetland. Families can pack a picnic and make a day of it, taking advantage of the picnic shelters and seating for snacks and rest breaks.