Don't want to go on holiday without your best friend? Phillip Island has a range of pet and dog-friendly accommodation, venues and more!

Here on Phillip Island, there are endless places for the whole family, including your cherished furry friends! There's top spots for afternoon drinks, beaches that will impress and accommodation that will spoil your pet! So, don't leave home without your best friend.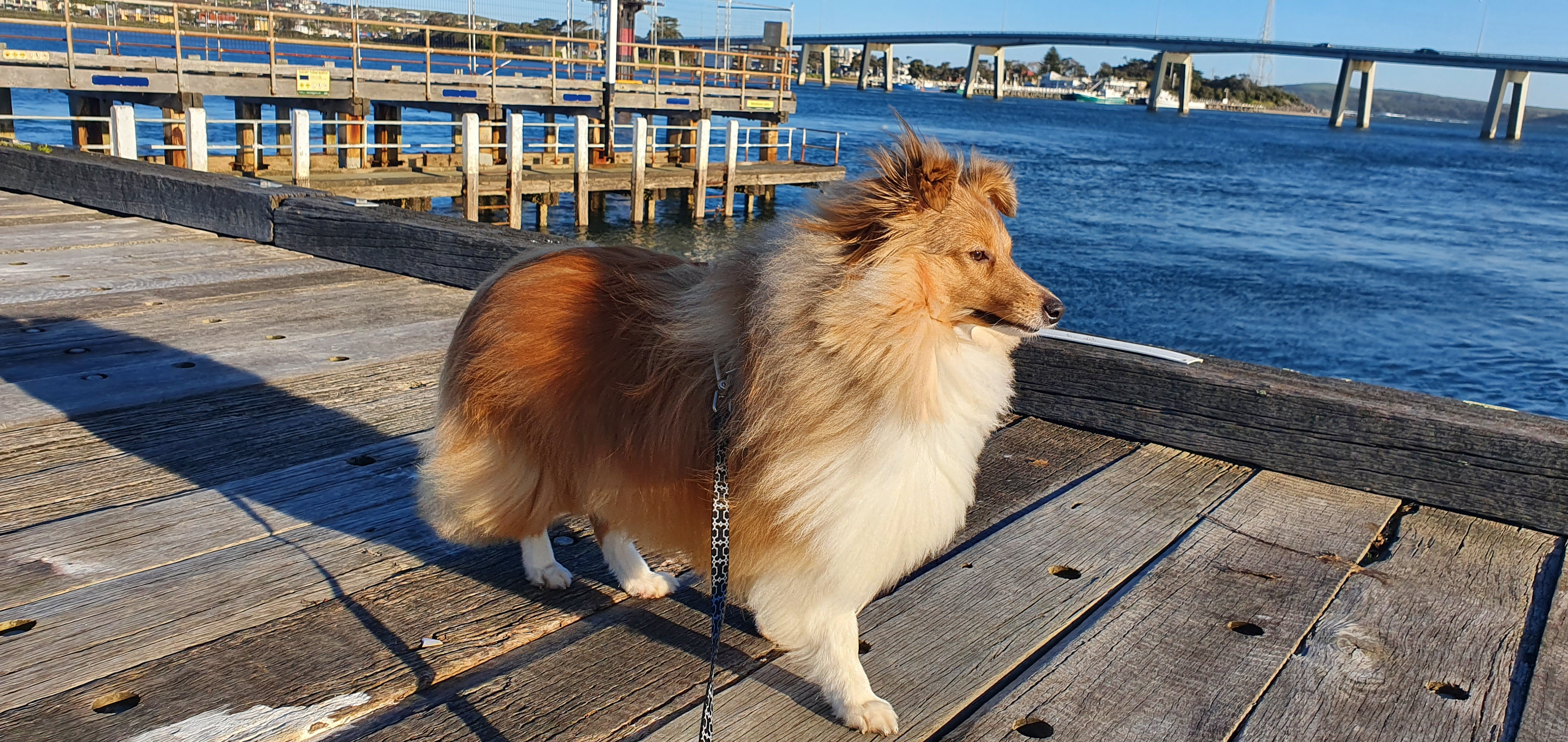 Dog-Friendly Venues
Ocean Reach Brewing - "Pooch friendly alert! Bruno loves hangin' out at our Phillip Island factory where all our Ocean Reach beer is produced. He also takes great pleasure in watching his 'brew' master down a refreshing Pale Ale at our Taphouse at day's end. We're certain he's thinking… you earned it mate! "
Enjoy a local cold beer and a mouth-watering burger with your furry friend at Ocean Reach Brewing. Conveniently located in Cowes, Ocean Reach Brewing has been creating 100% independent, handcrafted beers on Phillip Island for two years.
Phillip Island Winery - Admire the rural views and taste some of the region's best wines over a three-cheese platter at the Phillip Island Winery. Enjoy the sunshine and park up your pet in the stunning outdoor area. Gather some mates and enjoy an afternoon of music on the grass, or simply appreciate the fabulous wine and delicious food!
Purple Hen Winery - Sit back and soak up the water views over a glass of local pinot with your pooch! The family-owned and operated winery produces premium cool climate wines on a beautiful part of Phillip Island. Just 90 minutes south of Melbourne you will find the winery down a quiet country road, surrounded by farmland and the shimmering waters of the Bay of Western Port.
Isla Di Capri Restaurant and Gelateria - Dine on the verandah with ocean views that your doggie will love, indulge in authentic Italian dishes at Isola Di Capri. Run by the Famagalli family, this cute Italian restaurant focuses on severing good quality and traditional Italian food! Or enjoy the freshest gelati, milkshakes and more outside the gelateria.

So you can spoil your dog while you are dining in or grab a takeaway and enjoy the beautiful walking tracks.




Pet-Friendly Accommodation
To search pet-friendly accommodation Click Here
Where can I walk my dog - Phillip Island

In all public places in Bass Coast dogs must be on a lead at all times, unless in a designated off-leash area. There are regular patrols to make sure that dogs are registered and on a leash.
Dog Walking Phillip Island
Click Here for 'Where Can I Walk My Dog on Phillip Island'