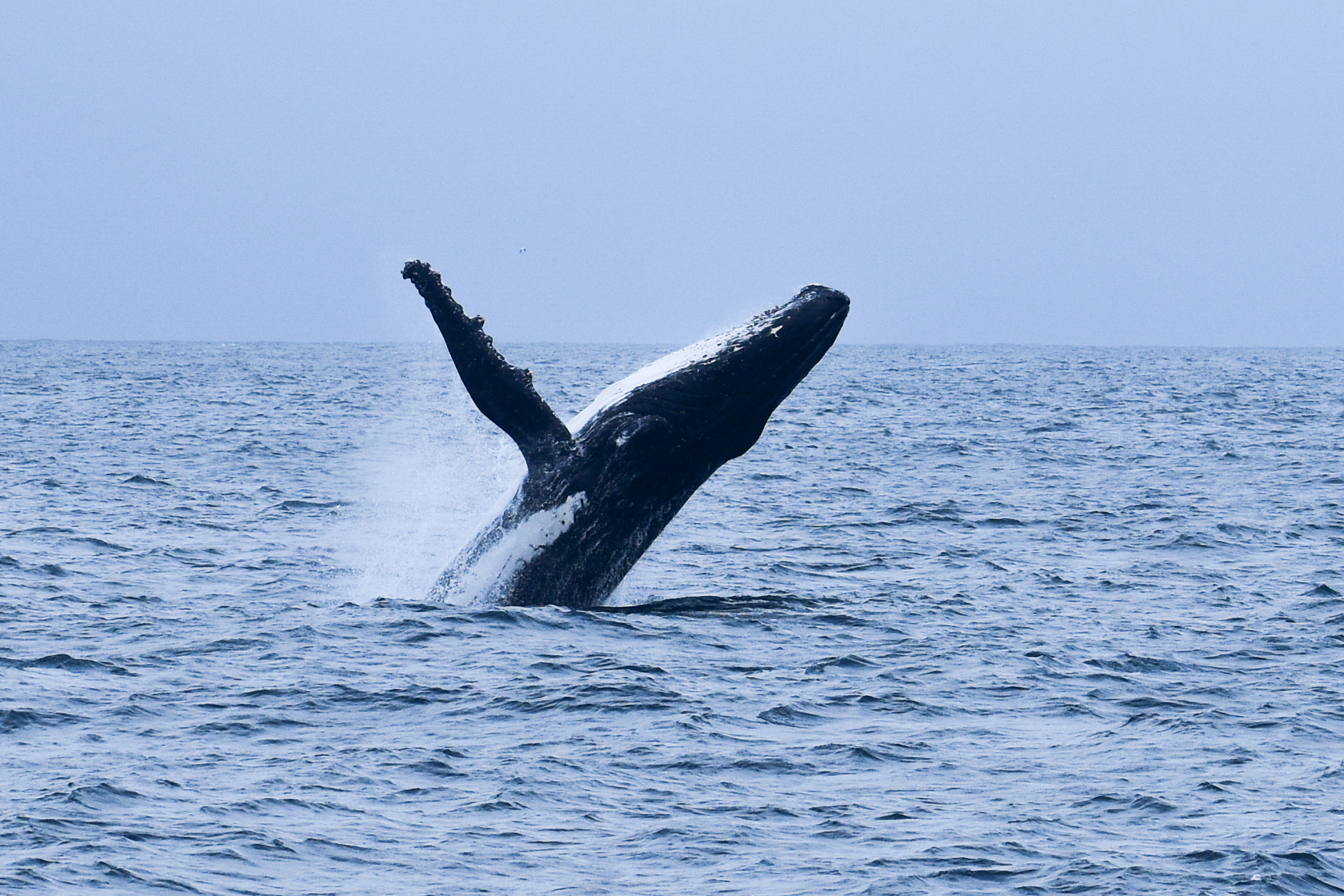 Whale watching Phillip Island and surrounds
Looking forward to seeing whales around Phillip Island but you're not sure where to look for them? Have you seen a whale but you're not sure how to share your sighting?
Here are some tips to help you spot whales:
From May to October, humpback whales and southern right whales can be seen along the Victorian coastline.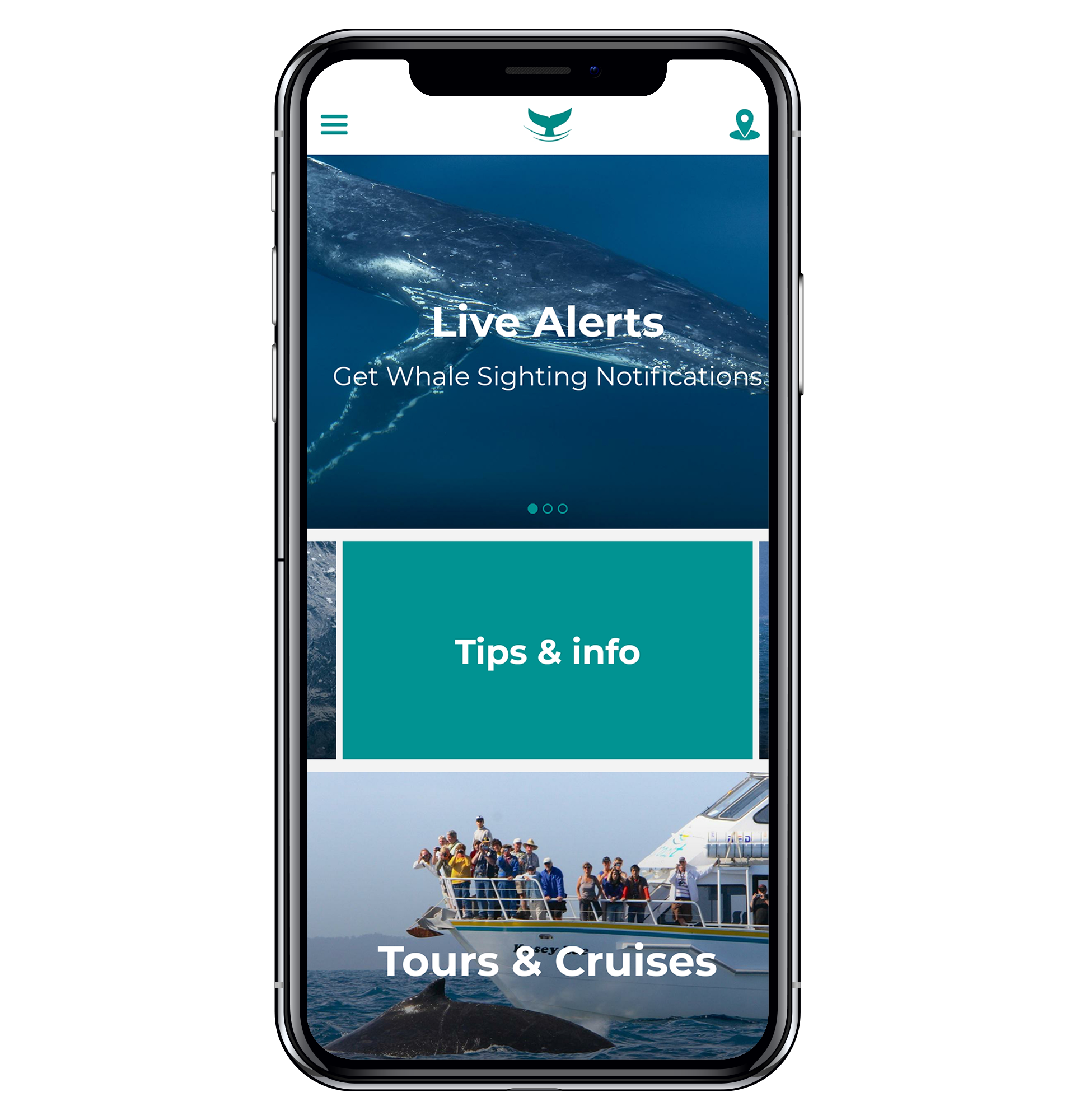 Whale sightings in the area usually posted on the Wildlife Whales App, which can be downloaded below. Get live whale notifications from Phillip Island and Wilsons Promontory. A whale watchers guide to these areas with information on the best lookouts, whale behaviour, what to look for, whale cruises and more.
Most updates are near to real-time and often include tips on where the whales could be seen from. For your best chance of seeing whales, keep an eye out on these Facebook pages and be ready to grab your binoculars and head out to the lookouts to spot the whales yourselves.

Remember to look after the coastal environment by watching out for wildlife on the roads, and by keeping to the tracks. If you're lucky to see whales, please share your sighting by reporting your sighting on 'PodWatch' or call Wildlife Coast Cruises on 1300 763 739.
For the latest sightings, you can check the Whale Sightings for the Phillip Island region or check with the Phillip Island Visitor Information Centre at Newhaven.
Whale discovery trail brochure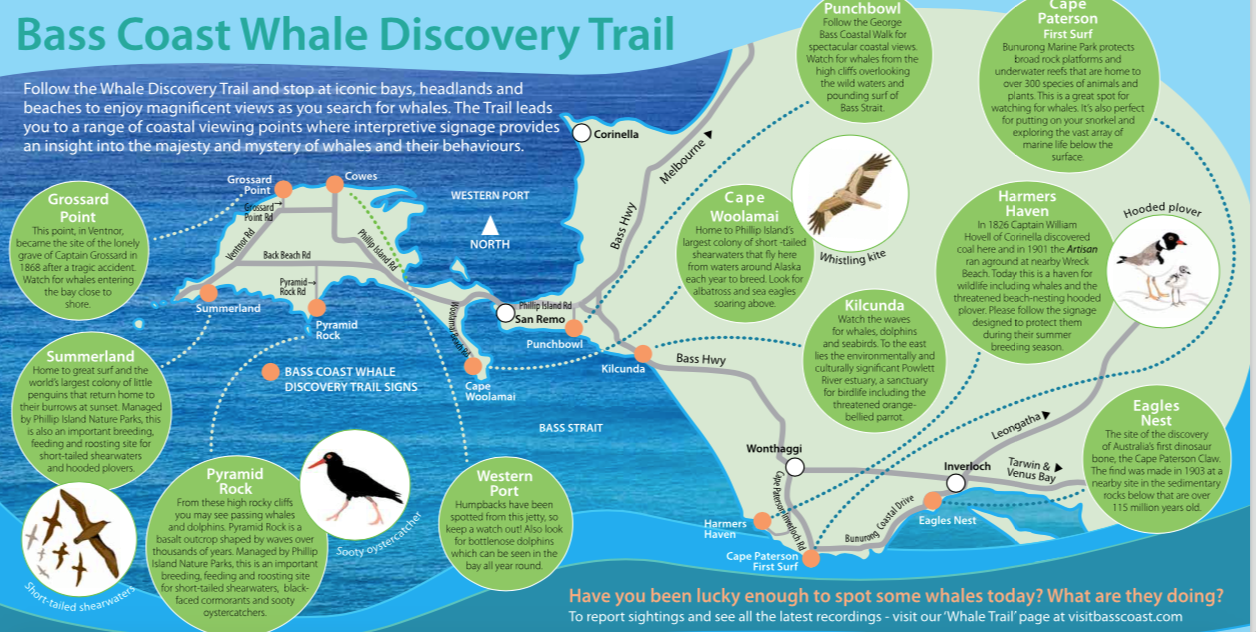 Would you know how to tell the difference between the whales?
Humpback whales (Megaptara novaeangliae) have the characteristic white ventral (under) side, long flippers, a small dorsal (back) fin and a rounded blow. Southern Right whales, on the other hand, are generally black in colour, lack a dorsal fin, have rounded flippers, and have a V-shaped blow. Did you know that the blow was originally called 'spout' as people thought they blew out water? The blow appears like water because the warm air is released from the whales' lungs at high pressure and condenses in the cold air.
Southern Right Whales (Eubalaena australis) are smaller but heavier than the Humpback whales. They are nearly black in colour and move slower. They can sometimes be seen in quite shallow waters within 100 metres from the coast.
Killer Whales (Orcinus orca) occasionally visit the waters around Phillip Island as seals make up an important part of their diet. These whales are the fastest swimmer of all the cetaceans and can reach speeds of more than 50km/h while hunting.
Image: Guide to identifying whales - Tony Pyrzakowski illustration