Stargazing Phillip Island
If you love gazing into the night sky and spotting planets, shooting stars and the milky way, then you must add Phillip Island to your stargazing list!
Clear skies and uninterrupted views on Phillip Island allow for some of the best star-bright spots across Melbourne and Gippsland, Victoria. Stargazers young and old can discover the wonders of the cosmos at these incredible dark-sky locations – no experience required. Did you know that you can sometimes see the Southern Aurora and Aurora Australis from Phillip Island?
If you plan on visiting Phillip Island for stargazing, it's best to check the conditions before coming. You can also download one of the many stargazing and aurora hunting apps for predictions and star mapping.

Autumn, Winter and Spring are the best times to visit Phillip Island for stargazing. The cold air holds less hazy moisture than balmy summer air, meaning the nights tend to be a lot clearer if there is no cloud cover. The longer nights of Autumn and Winter tend to help too and are also ideal for gazing into the night sky with the whole family, including the little ones. If you want to spot the Milkyway, the season runs from March - November but it is in June and July when the core rises earlier in the evening and presents optimum viewing opportunities.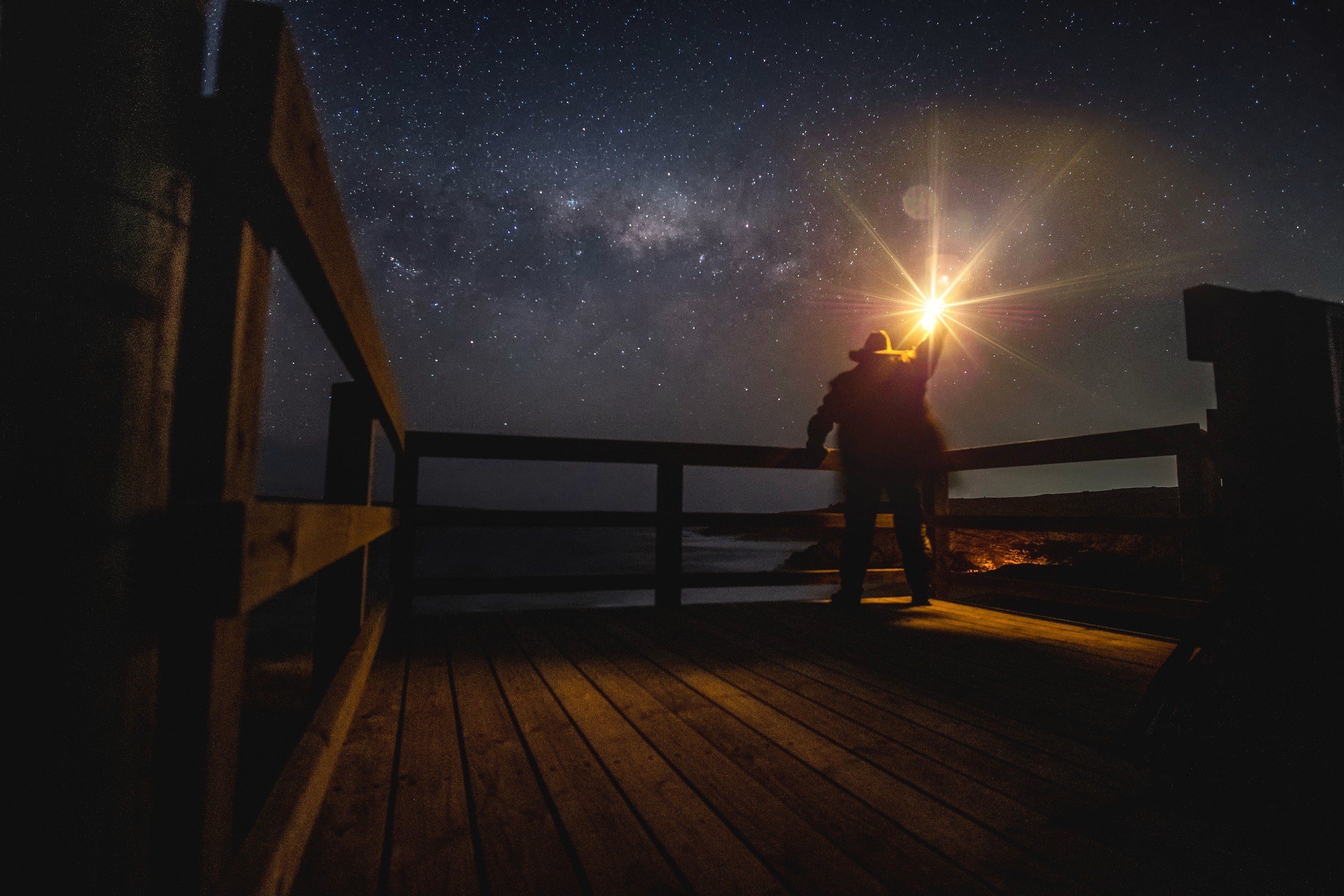 Where to go stargazing on Phillip Island
Whilst seeing a clear night sky is possible almost all over Phillip Island, it is best to avoid having any interfering light, thus heading to nature areas such as beach lookouts or staying at rural accommodation is ideal for stargazing. Discover tips and tricks for stargazing on our blog here.
Some of the best places to stargaze include:
Beach carparks on Phillip Island or San Remo (Summerlands is closed at night)
Lookout points
Accommodation away from main lights
Please remember when stargazing to stick to paths, be cautious about where you are walking, and check your surrounding area and conditions.
If you are interested in photography workshops on Phillip Island, Photo Rangers are a local photography company that offer workshops. Check out their top 10 photography locations on Phillip Island here.