Wake up to water views with these amazing 5 places to stay on Phillip Island. Warning - you may never want to leave
If ocean views and country hues are calling you this Winter, then you won't want to miss out on these stunning accommodation offerings. Phillip Island is just under 2 hours from Melbourne, making it the perfect destination for a mid-weekend getaway, weekend away or weeklong holiday!
Marlin Beachfront Smiths Beach - Spectacular Ocean views set the scene for a romantic getaway, weekend retreat or group holiday!
Take it easy at this unique and tranquil getaway at Marlin Beachfront, where guests can enjoy spacious rooms and stunning ocean views. Take a short stroll to Smith's Bar and Beach Food general store and just a two-minute walk to beach.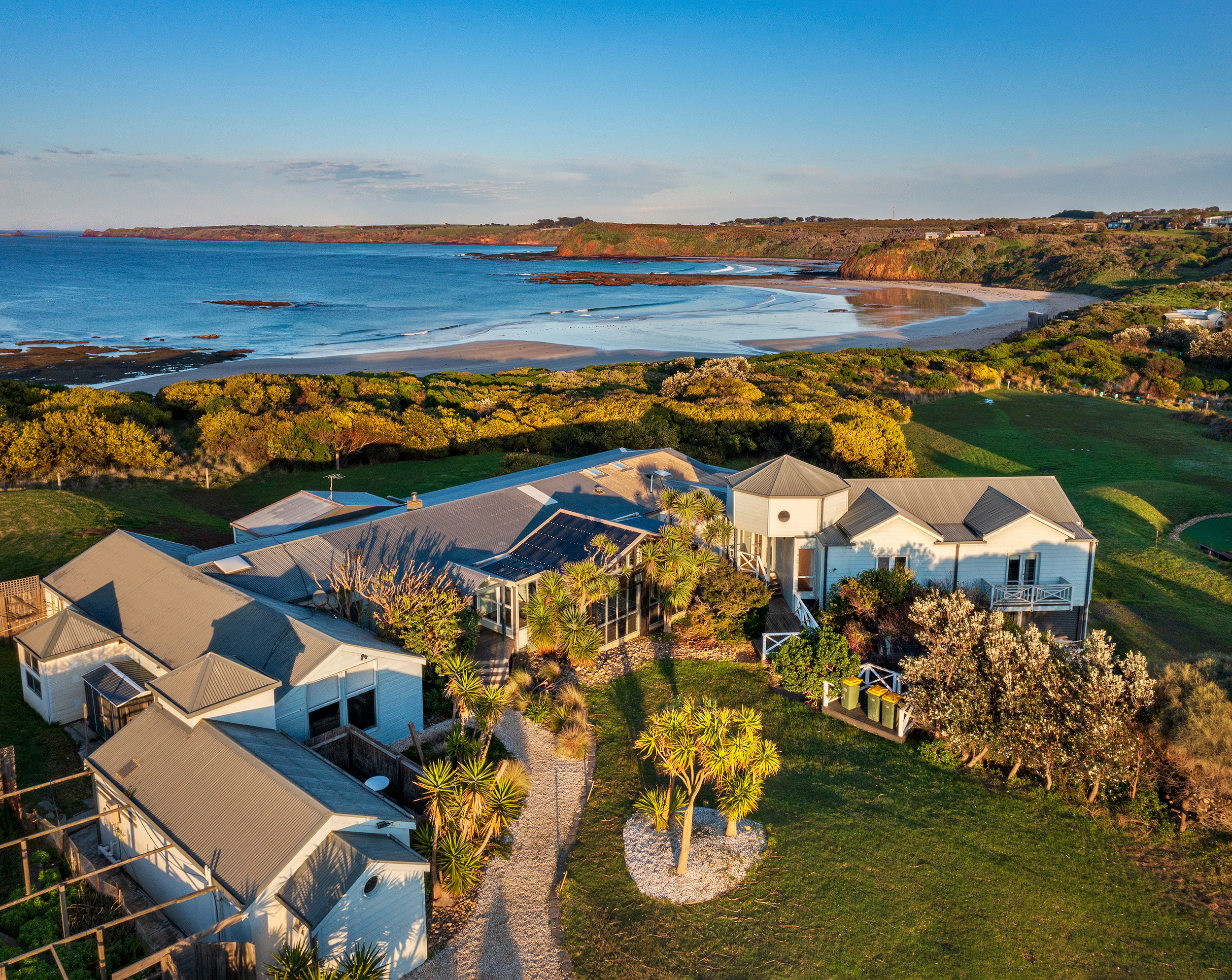 Waikiki Beachfront Smiths - A view that won't disappoint! Waikiki Beachfront is one of the most exclusive properties on the Smiths Beach coastline, Phillip Island. A prominent clifftop location overlooking the stunning Smiths Beach – where the panorama is spectacular! This 6-bedroom residence will truly create a memorable beach getaway. Three expansive sundecks to take in the view & atmosphere & multiple living zones giving ample room to space out and enjoy this luxury lifestyle.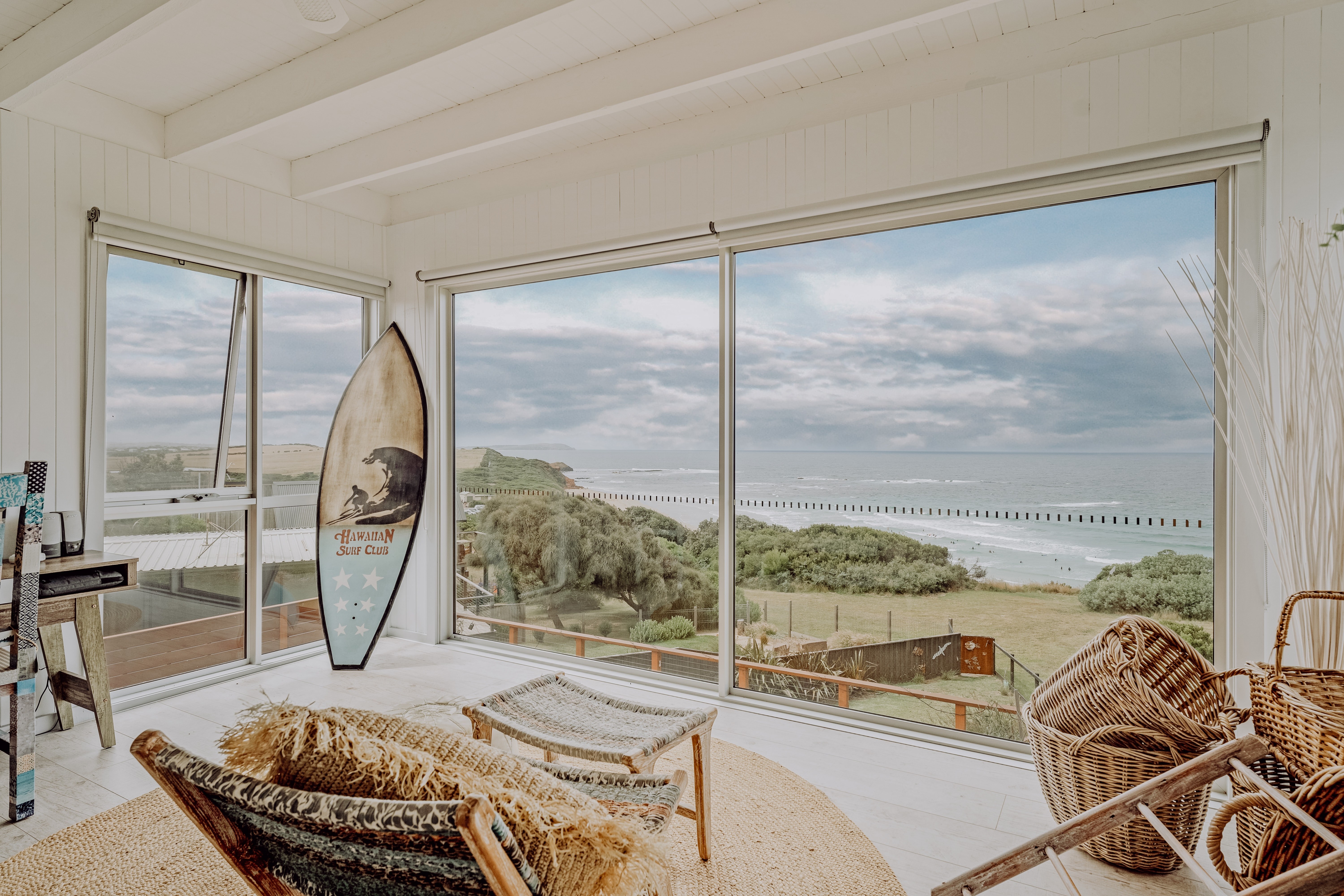 Kitty Miller Bay - When we say oceanfront, we mean oceanfront. Kitty Miller Bay Bed & Breakfast is the perfect spot to sit back, relax and watch the waves roll in! With stunning ocean views, a relaxing atmosphere, peace and quiet, comfortable rooms, Kitty Miller Bay Bed and Breakfast is the perfect spot for that couple's romantic getaway. Boutique accommodation with stunning water views overlooking the ever-changing waters of Kitty Miller Bay.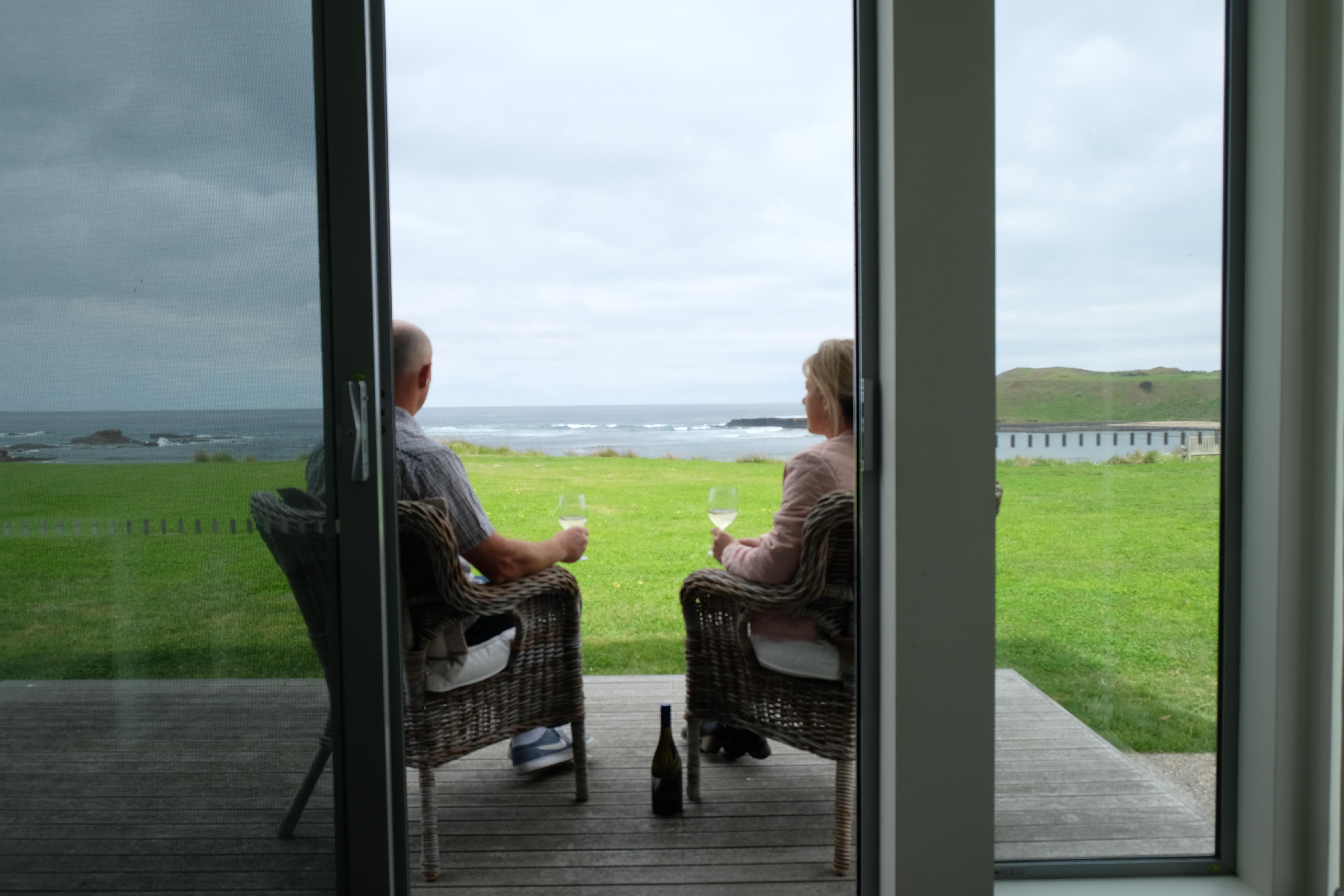 Five Acres - Phillip Island's newest luxury accommodation is definitely a show stopper. Five Acres brand new cabins are nestled amongst rolling farmland with uninterrupted sweeping views over Western Port Bay. The three standalone luxury cabins at Five Acres offers guests an unprecedented luxury experience on Phillip Island.
Each cabin has been beautifully designed and carefully curated with individual personalities. Enjoy immaculate interiors and high-end finishes. Soak in the view from the handcrafted concrete outdoor bath. Cosy up by the log fire and indulge in delicious grazing platters with locally made wine. Here, at one of Victoria's most picturesque locations, you can truly unwind in stunning style.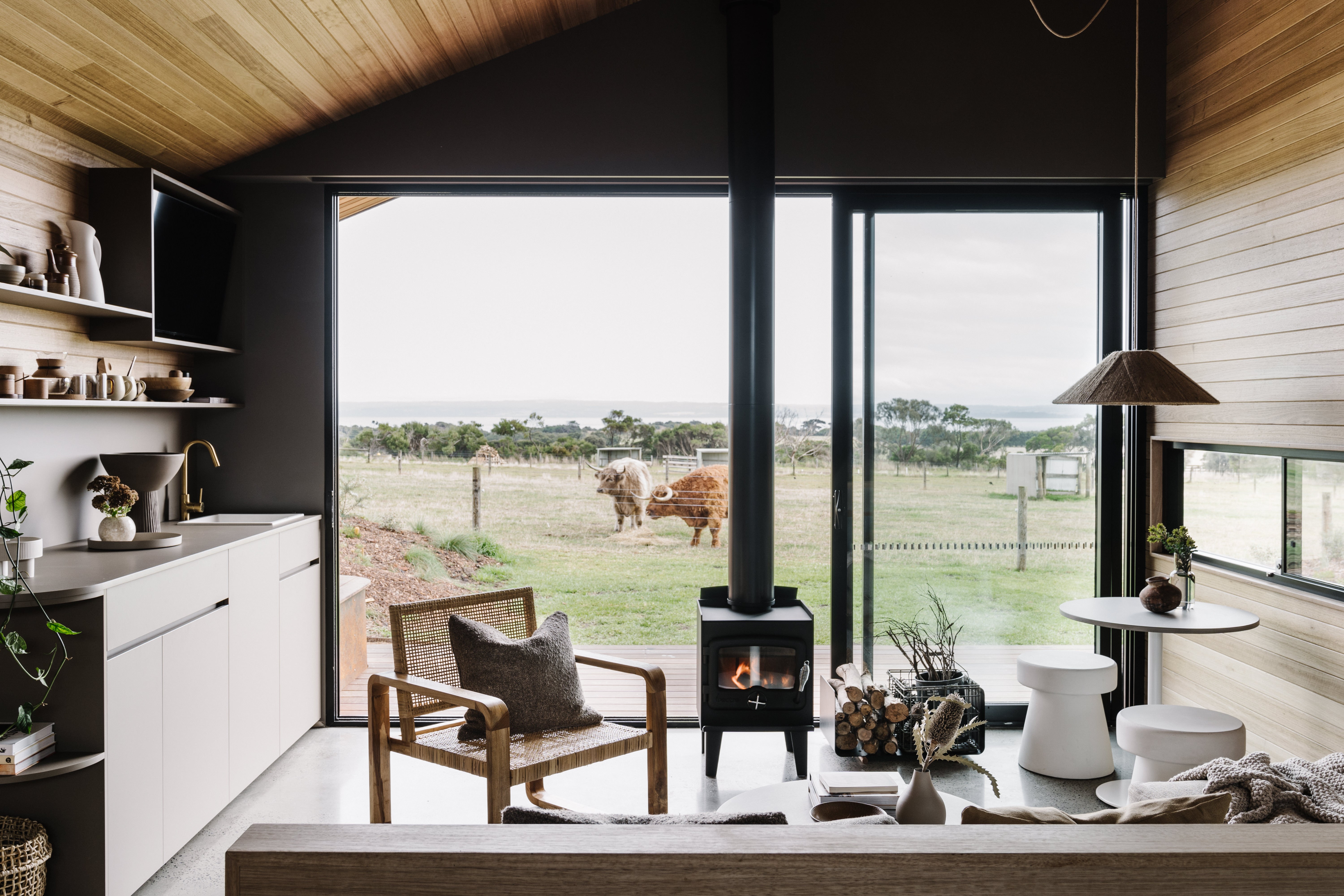 Grey Goose @ Smiths - If country living is calling, then Grey Goose @ Smiths is for you! This beautiful boutique bed & breakfast is situated on 10 acres with stunning rural views overlooking Smiths Beach.
Grey Goose @ Smiths, Phillip Island, is a stylish retreat with two delightfully appointed air-conditioned guest rooms with full access to the exclusive guest lounge, plus a luxury one-bedroom self-contained loft apartment.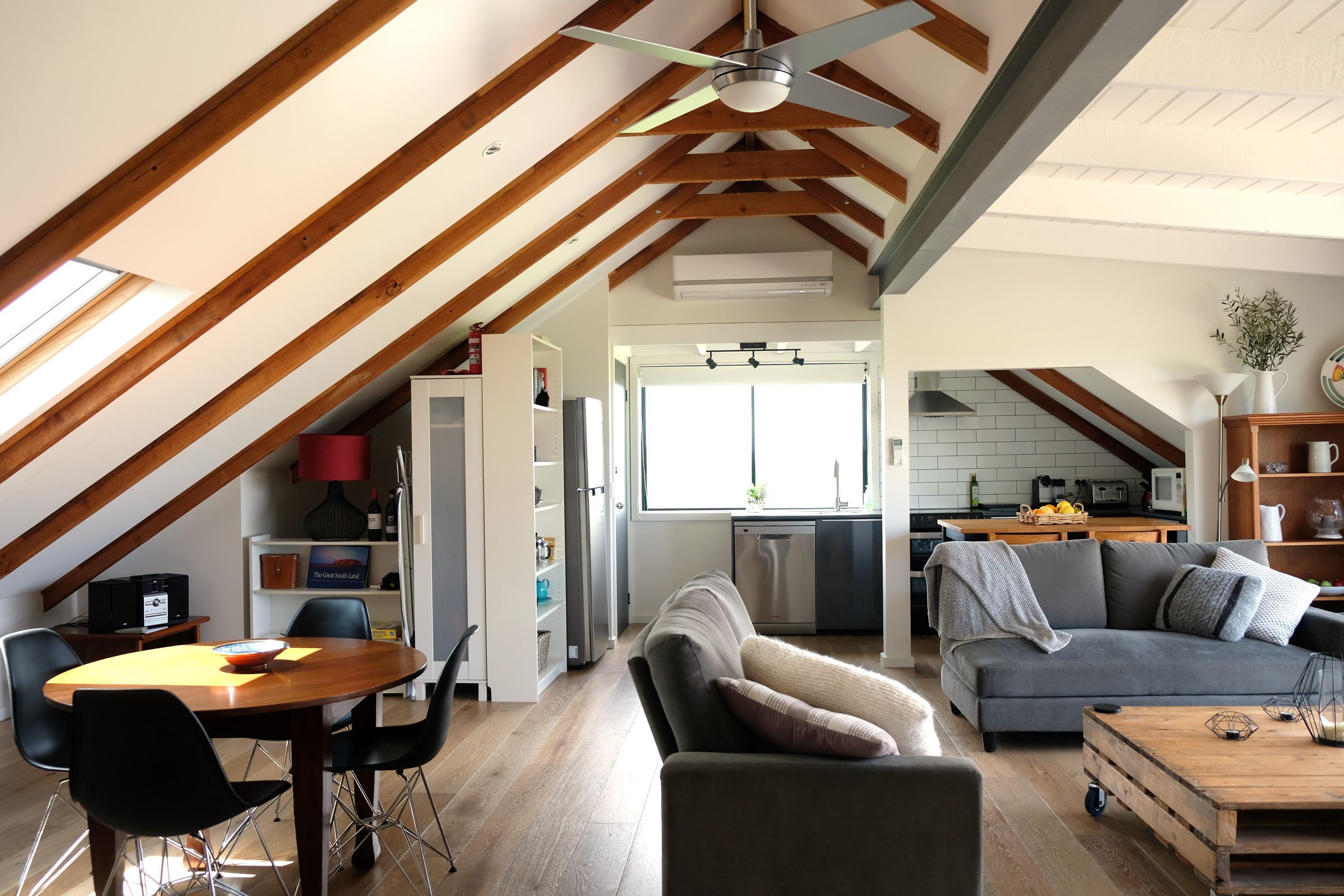 Other fantastic accommodation with water views includes The Waves Apartments, Silverwater Resort, North Pier Hotel, Bunya By The Sea and many more. For more accommodation options - Click Here