Where to go stargazing on Phillip Island
If you love gazing into the night sky and spotting planets, shooting stars and the milky way, then you must add Phillip Island to your stargazing list!
Did you know that you can sometimes see the Southern Aurora, Aurora Australis, from Phillip Island?
Clear skies and uninterrupted views on Phillip Island allow for some of the best star-bright spots across Melbourne, Victoria. Stargazers young and old can discover the wonders of the cosmos at these incredible dark-sky locations – no experience required. Download one of the many stargazing apps and spend hours observing the night sky and its magic.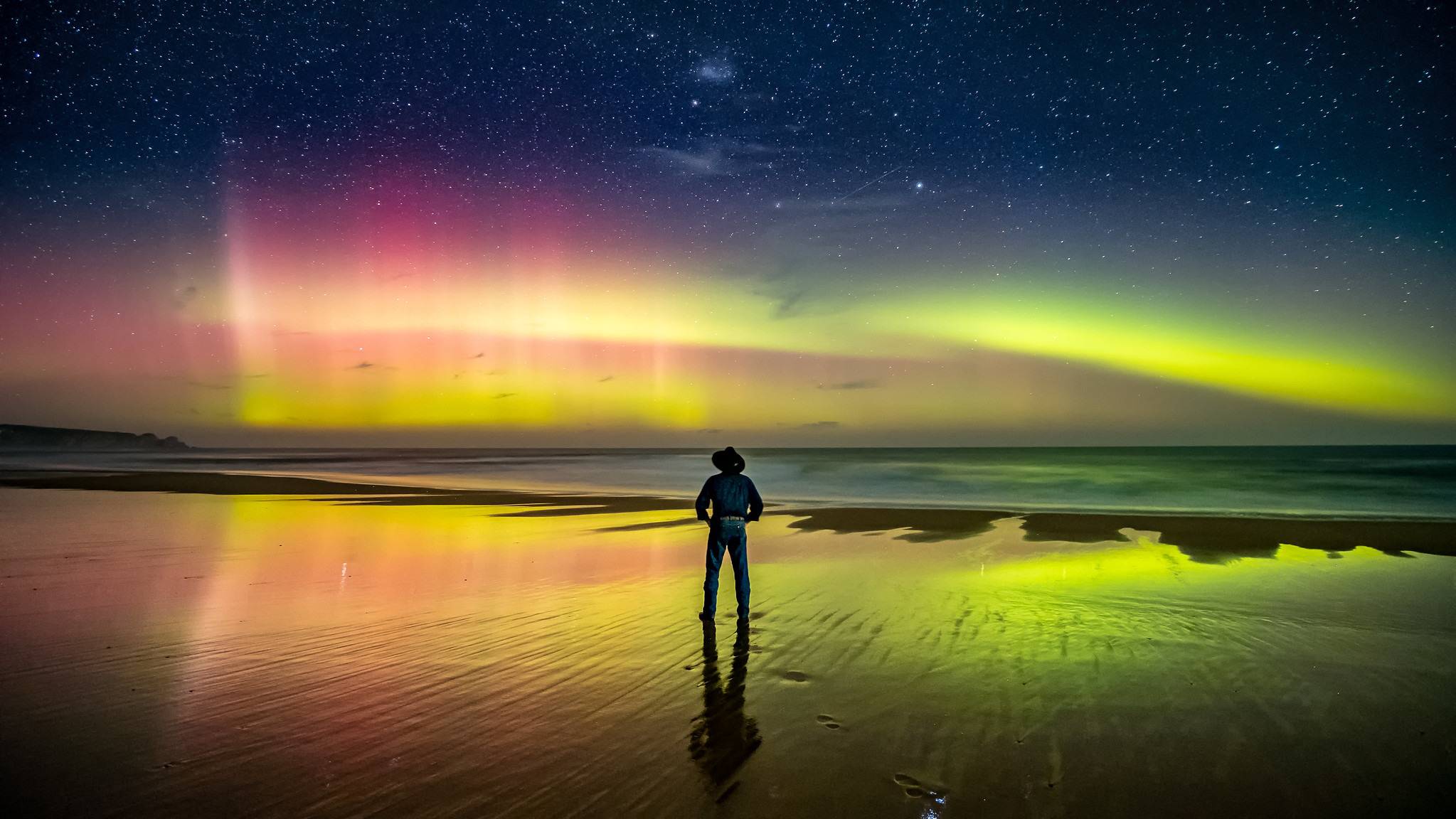 If you want to improve or learn how to capture the magic of the night sky, local photographers, the Photo Rangers, offer Astro workshops on Phillip Island and have shared some of their local tips with us.
Dale from the Photo Rangers shares his favourite Phillip Island Astro shooting locations.
Woolamai Beach Lookouts (any south beach)
Cadillac Canyon, San Remo
Pyramid Rock
Rhyll Wetlands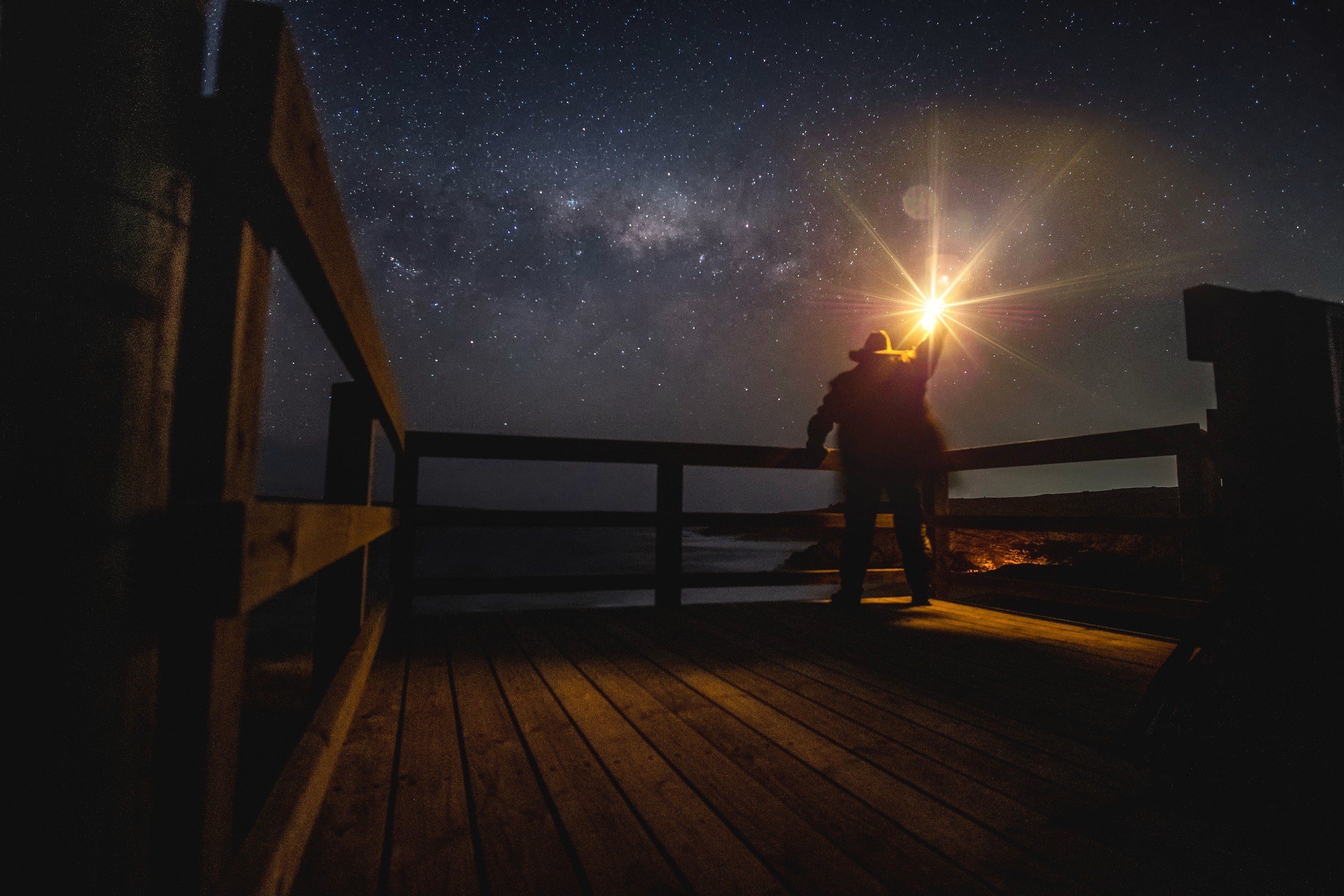 Spotting the Milky Way, Phillip Island
Only visible between March and November
Can see the Large and Small Magellanic Clouds
Dark sky night is the best (no moon)
Be as far away from way from light pollution as possible
The Milky Way appears at different places in the sky and moves during the night
Use an APP to find and track the Milky Way for any position on Earth and at any time - The Photographer's Ephemeris or Photo Pills are two excellent smartphone apps to help you plan your night photography.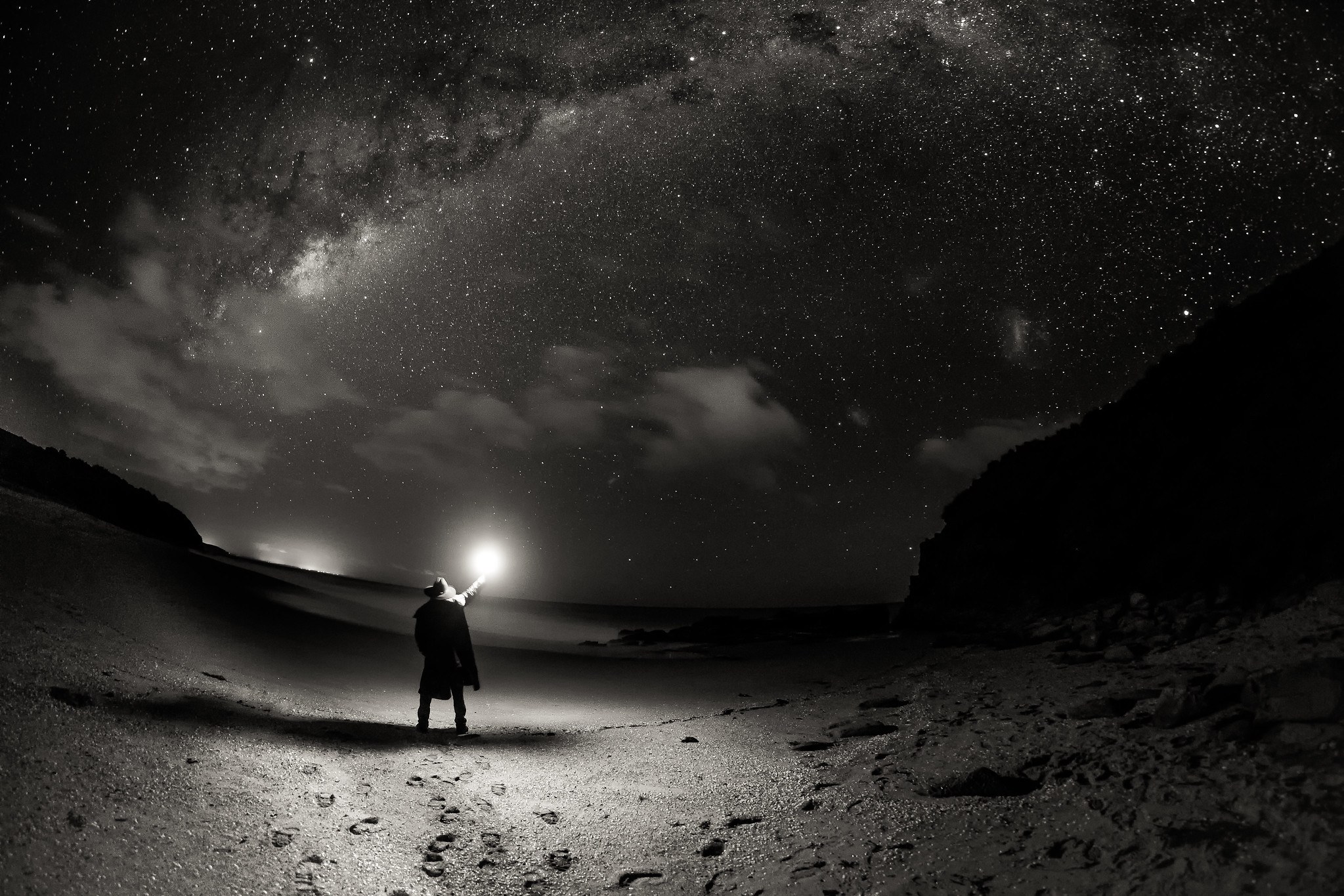 Southern Aurora - Aurora Australis, Phillip Island
You can see the Southern Aurora from Phillip Island In the right conditions.
May see a faint white/grey cloud on the horizon with naked eye … white beams in sky
Looks green and pink on camera after 20 seconds
They are unpredictable - they occur after a Coronal Mass Ejection (CME)
A Coronal Mass Ejection is when the Sun burps plasma - a solar flare. It takes 3-4 days to travel to Earth
For a CME alert follow Aurora Hunters Victoria Facebook for notifications or use an Aurora alert smartphone app.
Always look to the South - same conditions, gear and settings as Astro Photography
Cloud, light pollution, Moon can block it from view
Phillip Island and The Southern Lights – Aurora Australis
This amazing shot was taken by @xinhui.j on Instagram from Pyramid Rock in May.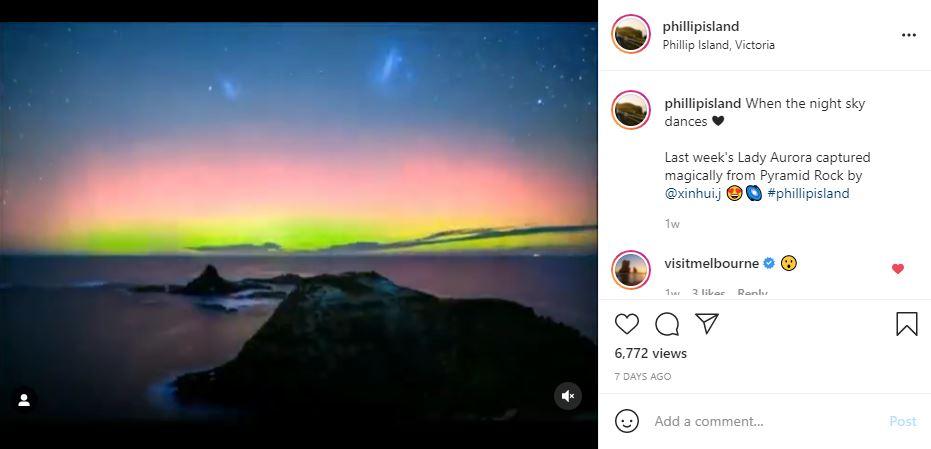 Want to know more about Astro photography?
The Photo Rangers have put together a very quick and basic guide to getting good shots of the night sky without getting too technical. There is much more to getting good shots but this will help you at least get some stars in your photos. If you are unsure about changing settings in your camera or want some experienced assistance, the Photo Rangers offer One to One Astro Photography lessons and workshops - Click Here for more information