10 family fun ideas to do these Easter Holidays on Phillip Island
1. Explore the great outdoors and soak up Phillip Island and Bass Coast's beautiful scenery on one of the many Hiking and Biking Trails. The area offers a range of trails for all levels, and it is a great way to stay active and make the most of the beautiful Autumn weather!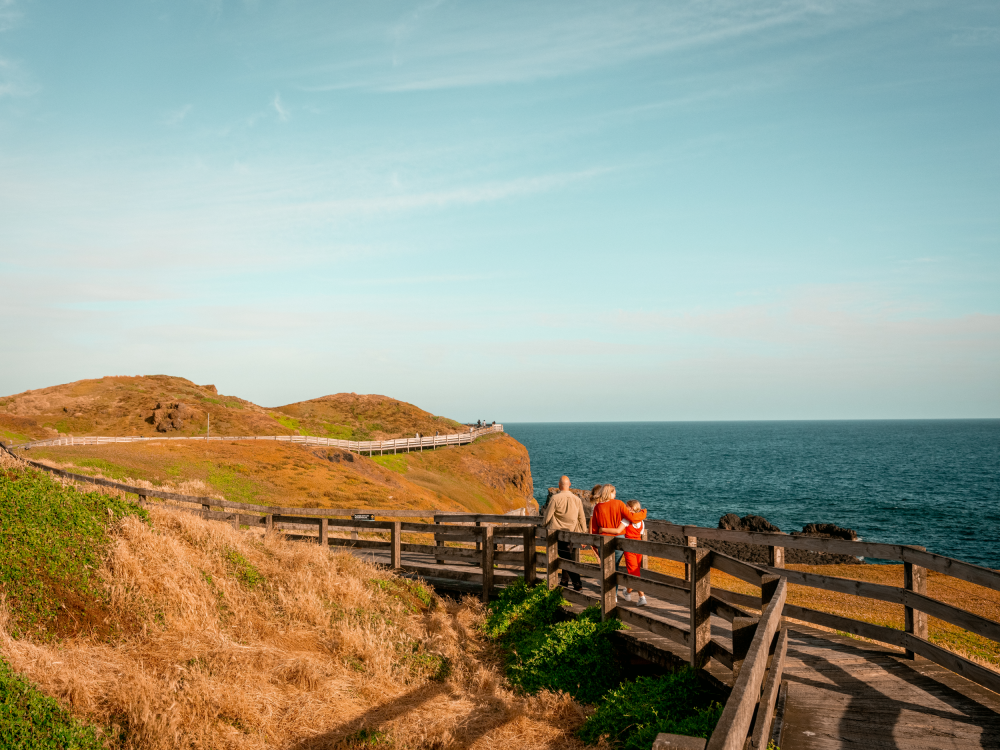 2. Become a keeper for a day at Maru Koala and Animal Park!
Take the opportunity to experience being an honorary 'Keeper for a Day' at Maru this School Holidays. Work closely with one of their experienced Park Keepers and assist them with a number of tasks during the day as they feed and take care of the Animals of Maru. Full-day and half-day options are available, and they have a special discount for bookings with two people. Keeper for a Day will be available on Wednesday 13th, Saturday 16th, Wednesday 20th and Saturday 23rd of April, and spaces are limited.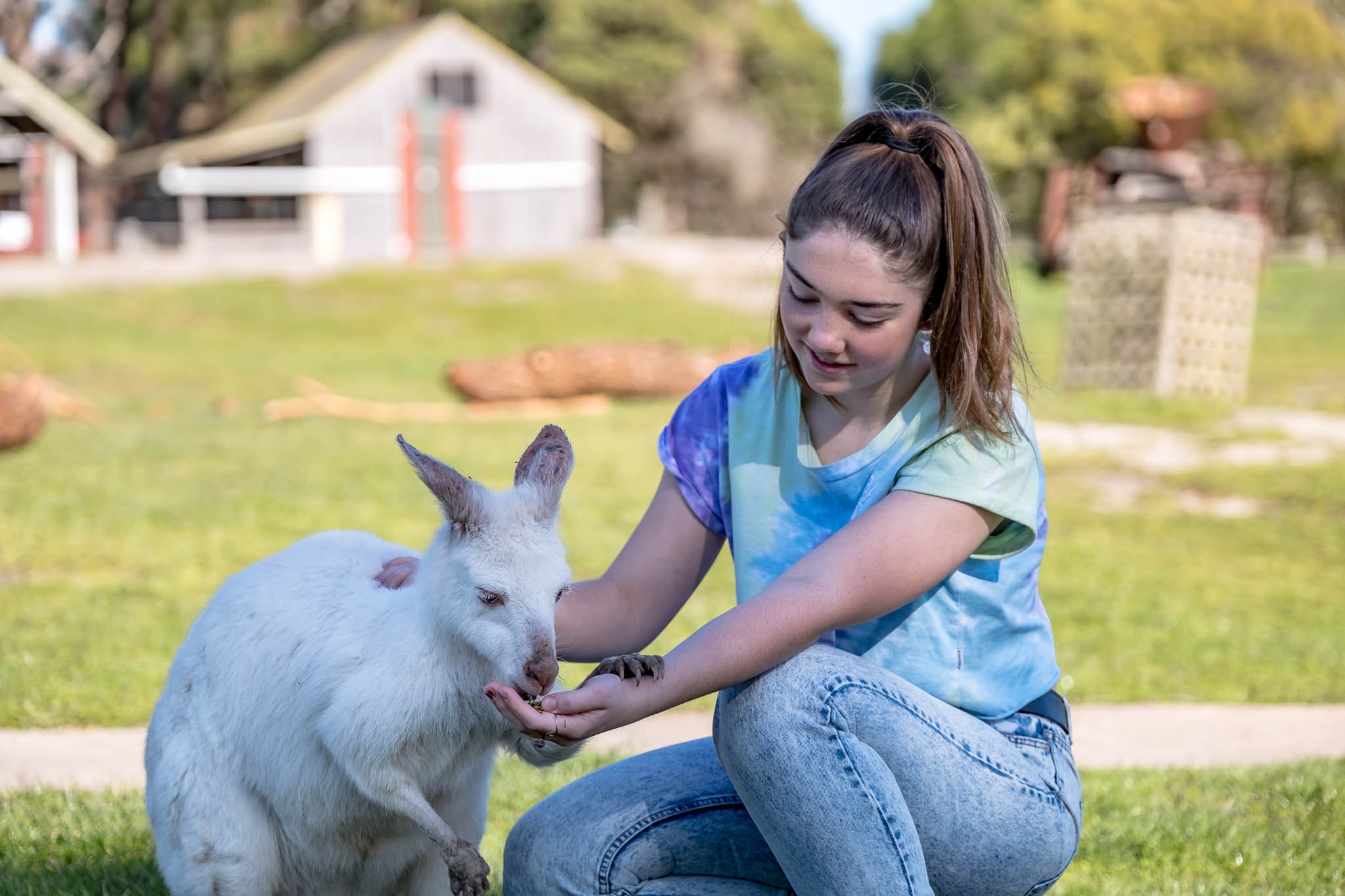 3. Set a family challenge, try for the fastest lap at the Phillip Island Go-Karts, test your agility at Clip N Climb Phillip Island, and see who can get the most strikes at Phillip Island Tenpin Bowling. Or create your very own Holey Moley challenge at one or all of our mini-golf courses, including Grumpy's Crazy Golf, A Maze'N Things and Maru Koala and Animal Park.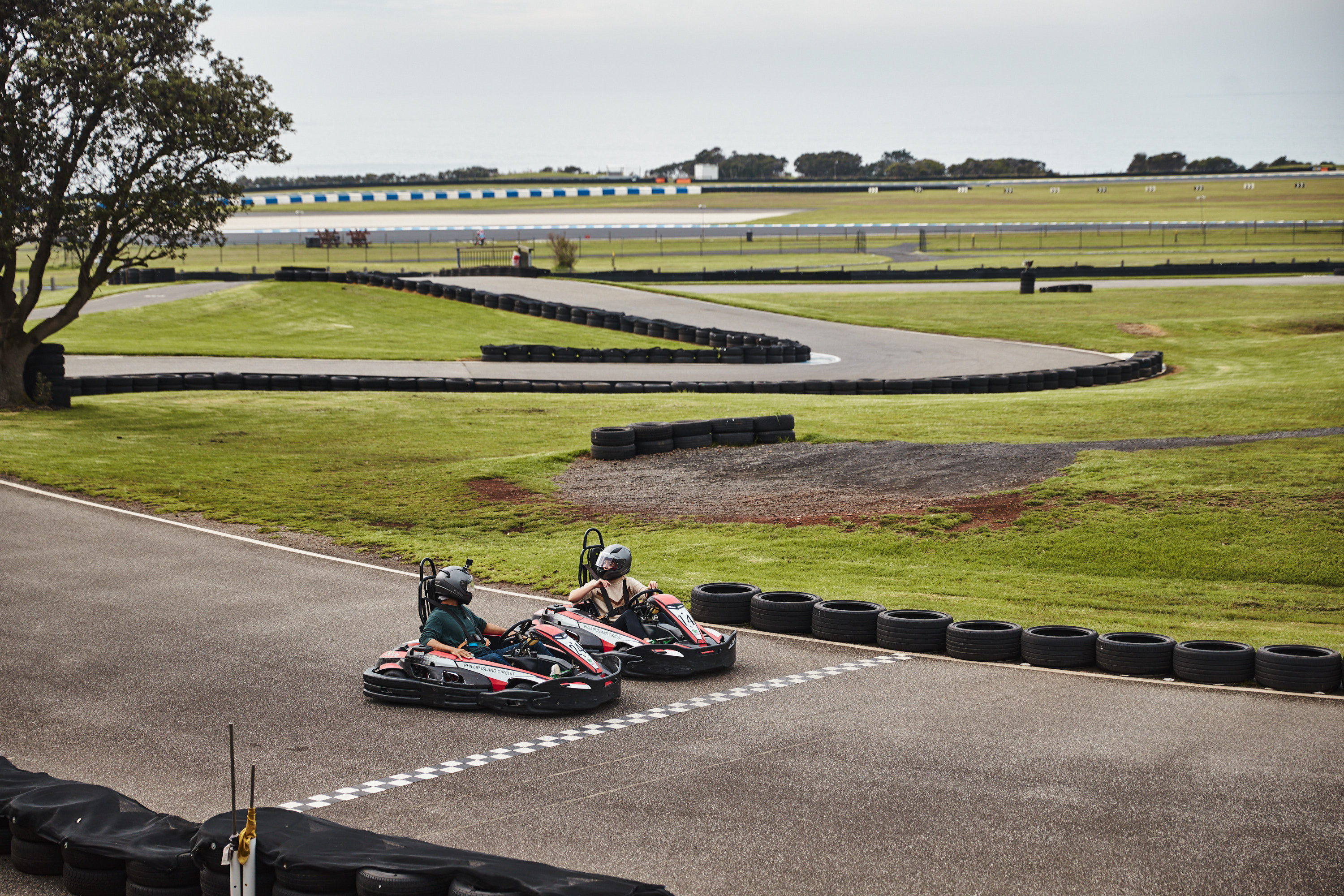 4. Watch the Pelicans gobble down their lunch! Every day at midday, on the foreshore outside the San Remo Fisherman's Co-op, you can see a big group of excited, hungry pelicans swaying their big beaks and squabbling for their fresh fish lunch. While fun to watch, the Pelican feeding is not just about entertaining the crowd - it's an excellent opportunity to learn about the Pelicans, diet, and lifestyle. After the feeding, take a stroll on the pier and look out for large stingrays gliding through the water below.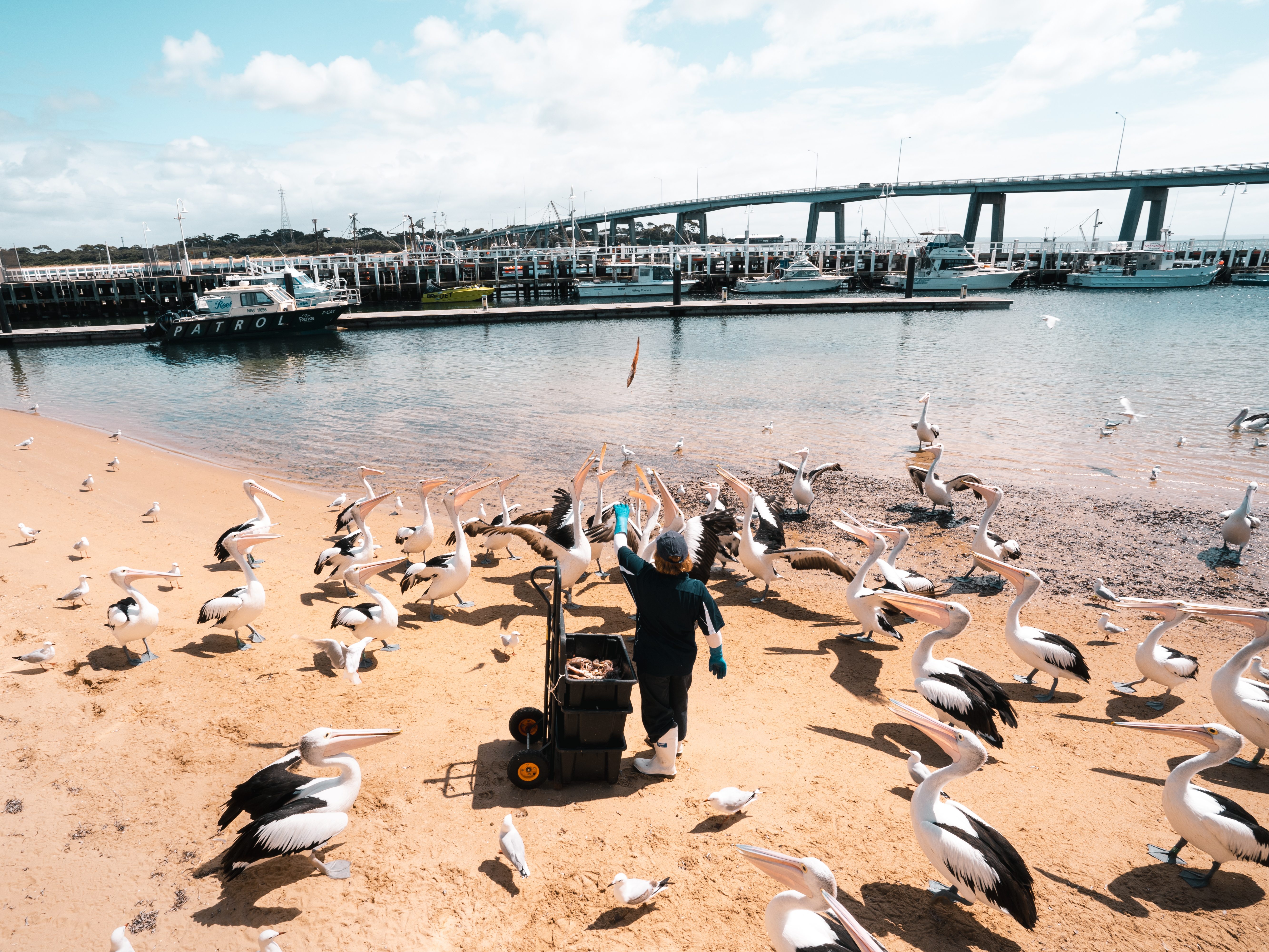 5. For an unforgettable experience, take to the sky and see Phillip Island's spectacular coastline and landscape from above with Phillip Island Helicopters!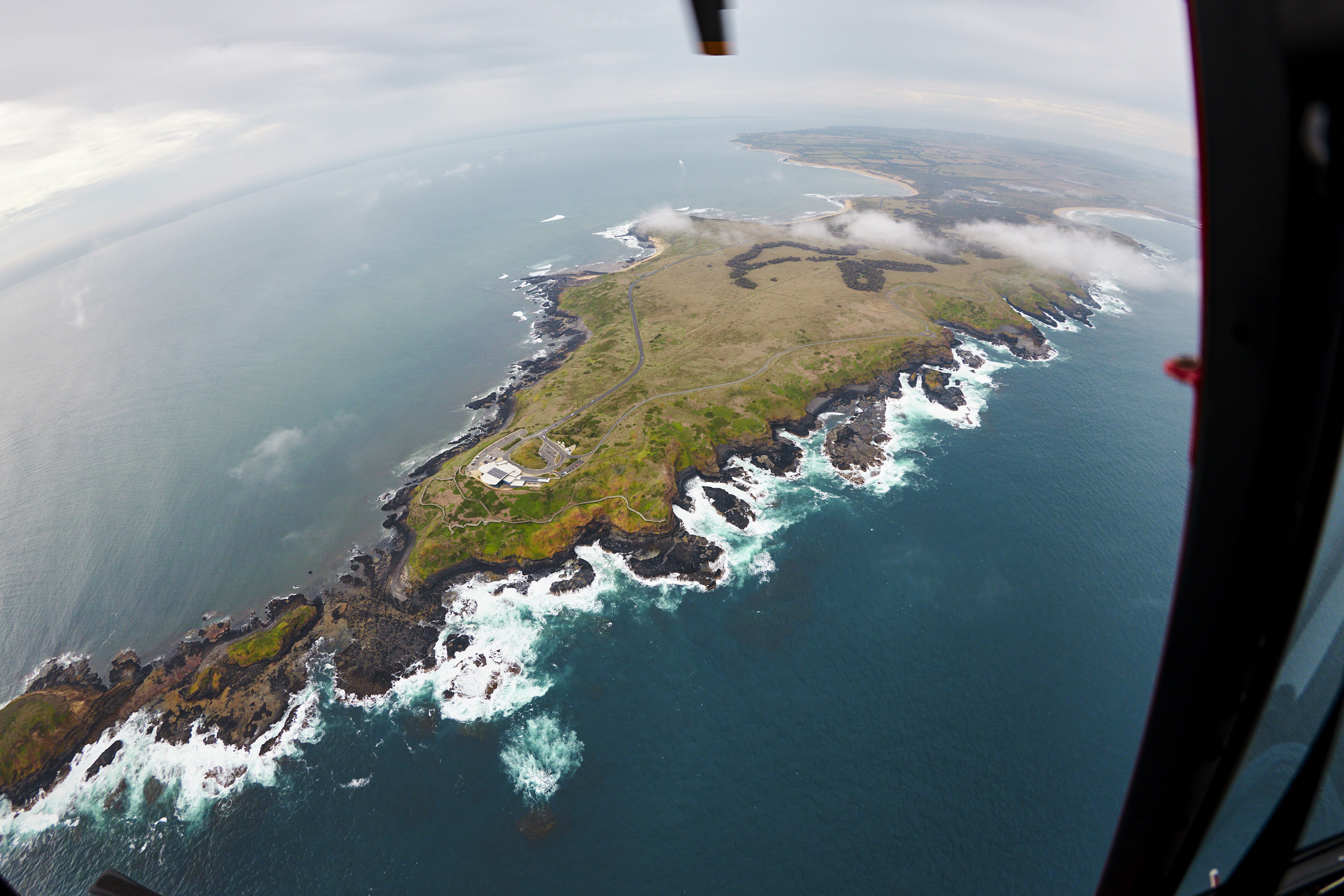 6. Learn about the unique wildlife of Phillip Island and beyond at one of the Phillip Island Nature Parks' attractions. Watch the world's smallest penguins waddle on home at sunset, spot koalas lazing among the gumtrees, wander the gardens and watch the farm demonstrations at Churchill Island, and take a virtual journey into the wonderful world of the Southern Ocean and Antarctica at the Nobbies Centre- Antarctic Journey. See more and save with the Phillip Island Nature Parks' best value ticket – 4 Parks Pass.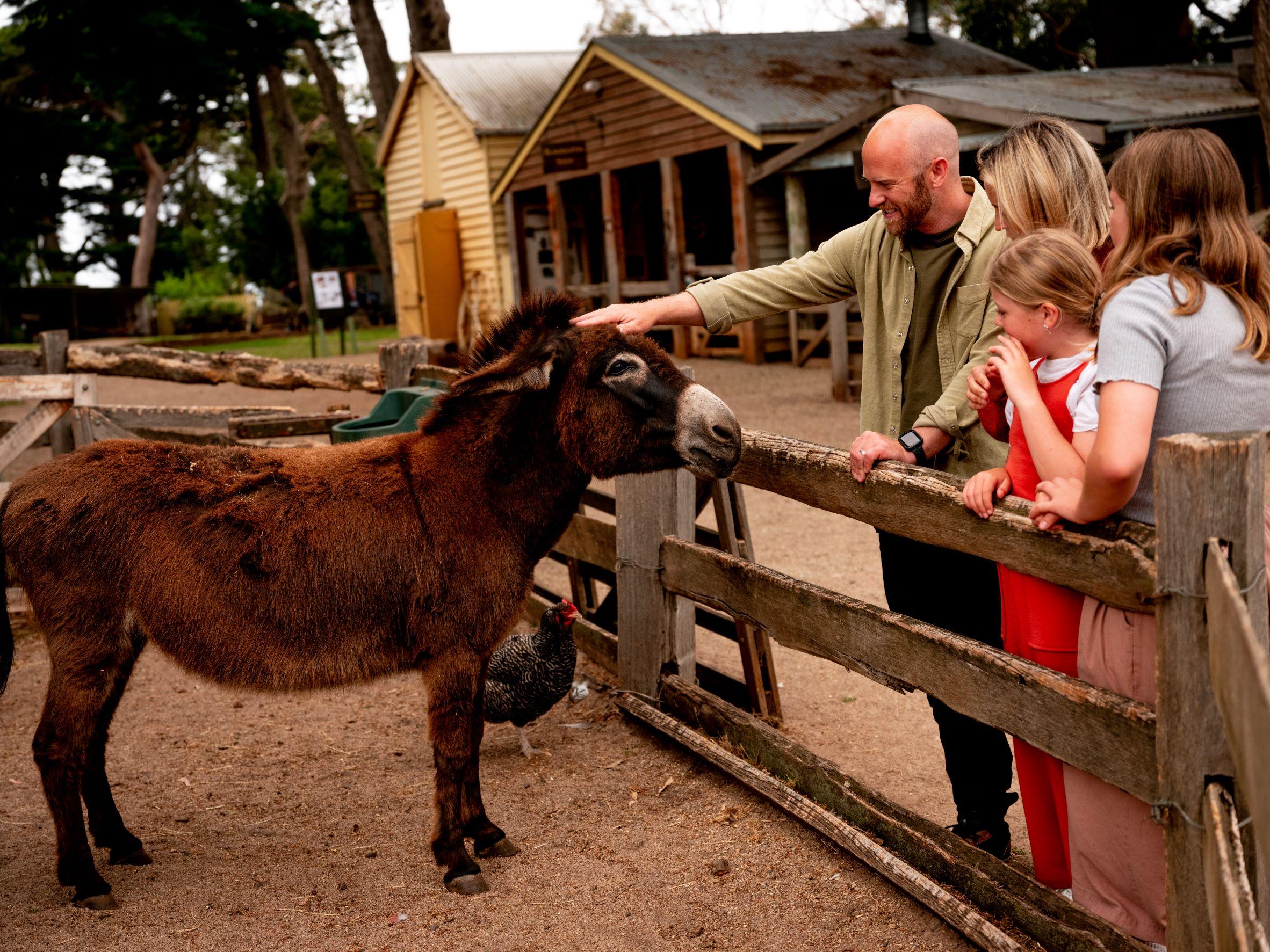 7. Ahoy! See the spectacular granite cliffs of Cape Woolamai or Australia's largest fur seal colony on a leisurely boat cruise with Wildlife Coast Cruises, or if you are up for an adrenaline kick, then hop on Ocean Adventures Thundercat or Jet Boat for beautiful scenery and a thrill!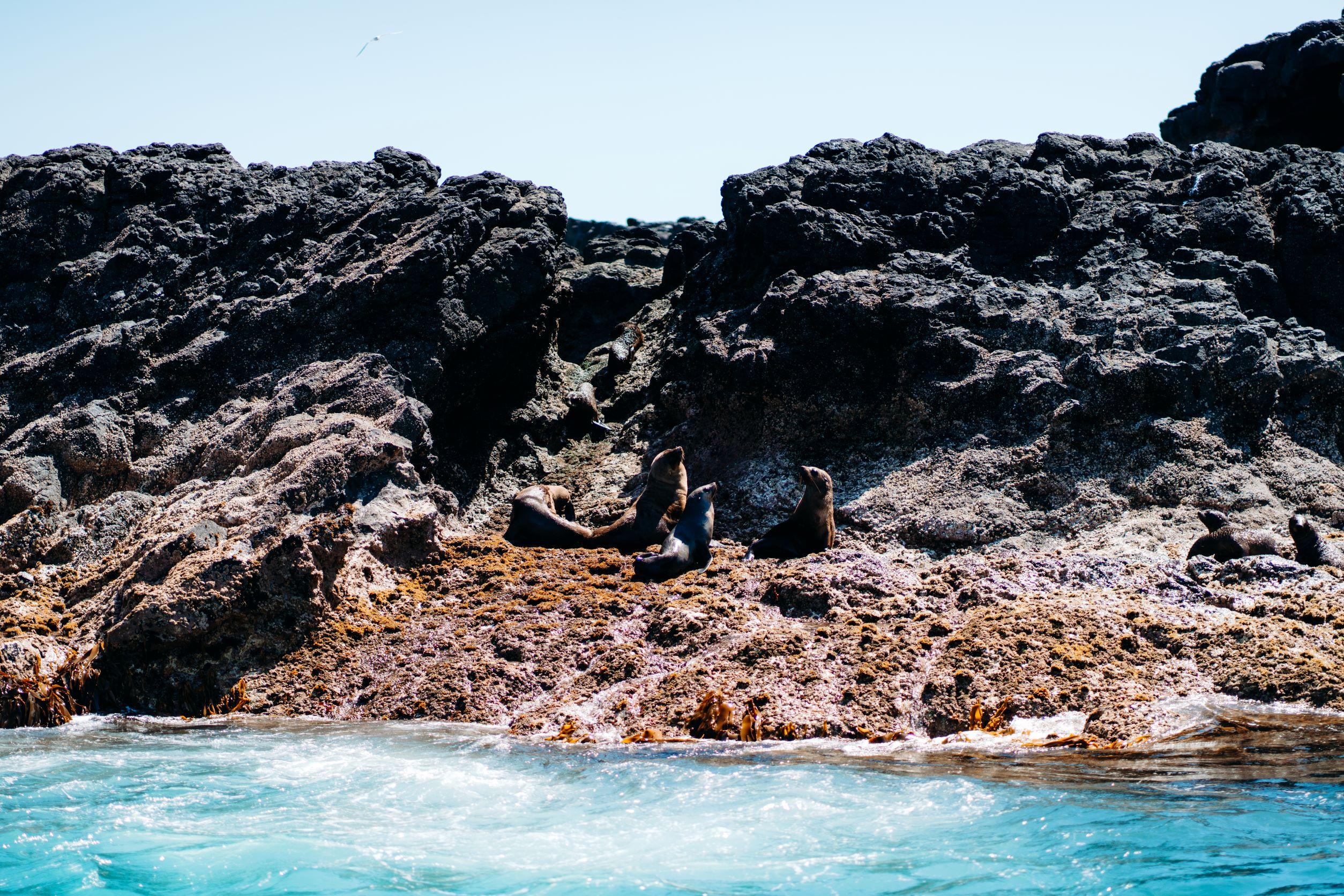 8. If you love being active on the water, take a kayak tour with Pioneer Kayaking and see some of the island's most popular spots from a different perspective, or hire a board or take a surf lesson from Island Surfboards and ride some of Victoria's best waves.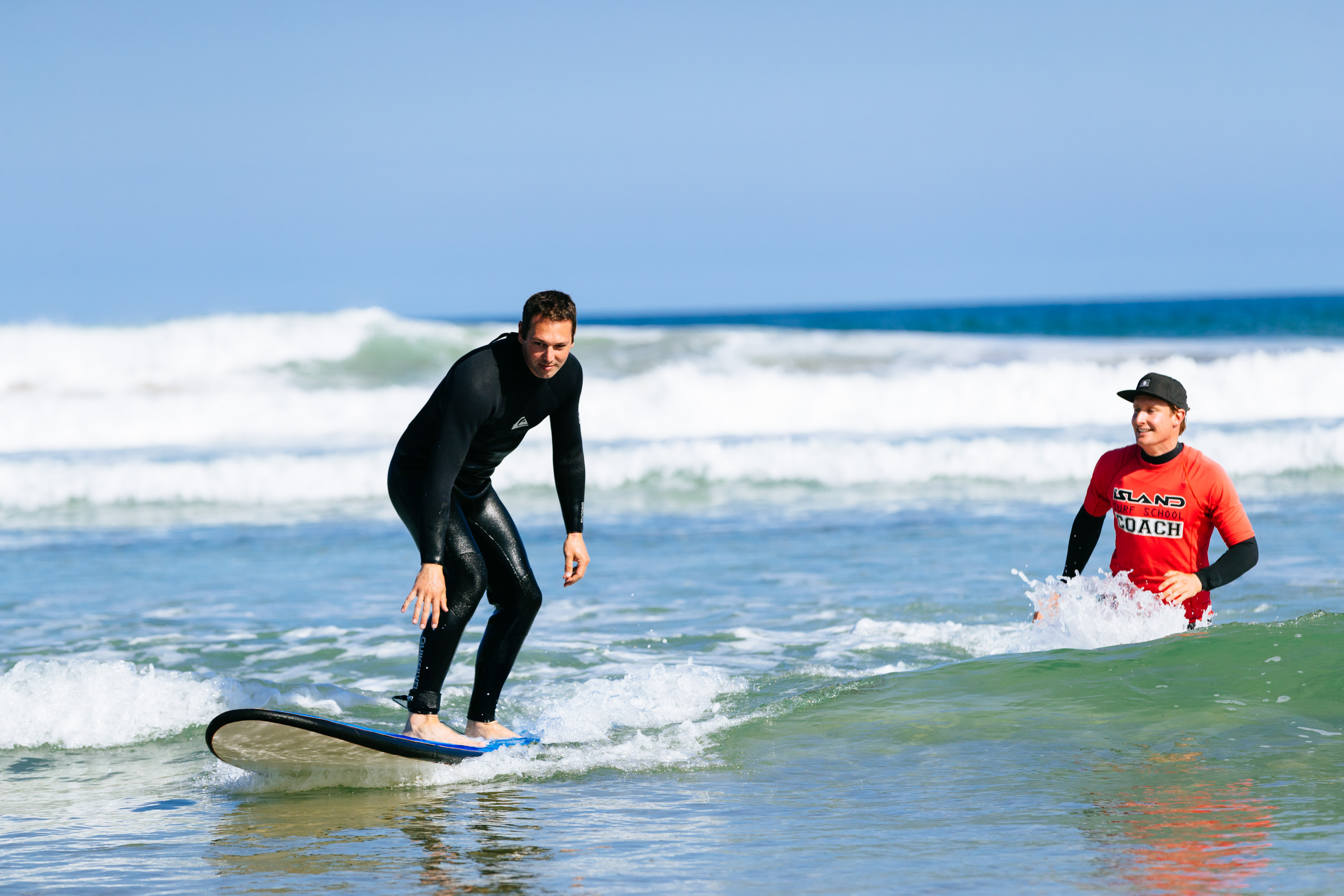 9. Suppose you haven't indulged in enough chocolate already. In that case, the Phillip Island Chocolate Factory is an educational, fun and yum experience for all ages and is also a great indoor weather option. For an educational and immersive experience, the National Vietnam Veterans Museum is also a great indoor weather option.
10. Free school holiday activities are back at the Phillip Island Visitor Information Centre! Come and get creative with fun, nature-based activities at the Phillip Island Visitor Information Centre these school holidays. Clay sea creatures, rock star penguins, design pet rocks and bugs, bugs, bugs.
Free event running from 11:00am- 1:00pm on the following days April 11th, 14th, 20th and 22nd.
For more information on activities, click here