Phillip Island is welcoming 10 cruise ships to its shores for the 2023/2024 summer season. We have gathered some information on the most frequently asked questions to help guests pre-plan before visiting Phillip Island.
WHERE DOES MY CRUISE DISEMBARK?
You will arrive in the small fishing village of Rhyll, welcomed by the friendly Phillip Island locals. As you disembark your tender and make your way up the jetty, you will see a staffed information booth providing maps, brochures and information. There will often be a coffee van and local wares to purchase before you reach the shuttle bus area.
HOW WILL I GET AROUND THE ISLAND?
Often the shore operations organise shuttle buses for cruise guests depart Rhyll every 20-30 minutes and take a short 10-minute journey to Cowes, the main hub of Phillip Island. The drop-off and pick-up point for shuttles in Cowes is the Cowes Transit Centre, only steps away from the lively main street. These shuttles run all day between Rhyll and Cowes. Be sure to check with your cruise operator for the most up-to-date information for shuttle and departure times for your ship.
As Phillip Island is a small community of approximately 14,000 people, there is a limited number of taxis on Phillip Island. It is best to pre-book tours or transport to explore the breathtaking coastlines, and native wildlife Phillip Island has to offer.
Tour Local offers a wine, wildlife and penguin tours with a promise to see Phillip Island like a local. Other local tour companies include Posh Penguins and Specialty Wine Tours. Other transport providers from cruise ships include Chauffeur So Good, Ambling Along Tours or Island Maserati.

Contact details for transport operators and tour companies on Phillip Island can be found here.
For the adventurous, a fun way to explore the roads and trails across Phillip Island is on a Super Cruzer E-Bike. Contact Super-Cruzer to organise pick-up of your bike where your ship docks in Rhyll or from the main township of Cowes.
WHAT IS THERE TO SEE & DO IN RHYLL?
You can explore the charming village of Rhyll by foot. Stroll along the beach with a coffee or if you're interested in tasting the local flavours, take a 15-minute (1.2kms) walk to Wild Food Farm and Cafe.
Get amongst the native Phillip Island wildlife by walking or cycling the tracks in Conservation Hill and Rhyll Inlet. After disembarking at the Rhyll Jetty, turn right and follow the scenic coastline up the hill and along the side until you reach the gravel path.
Take a look at all that Rhyll has to offer here.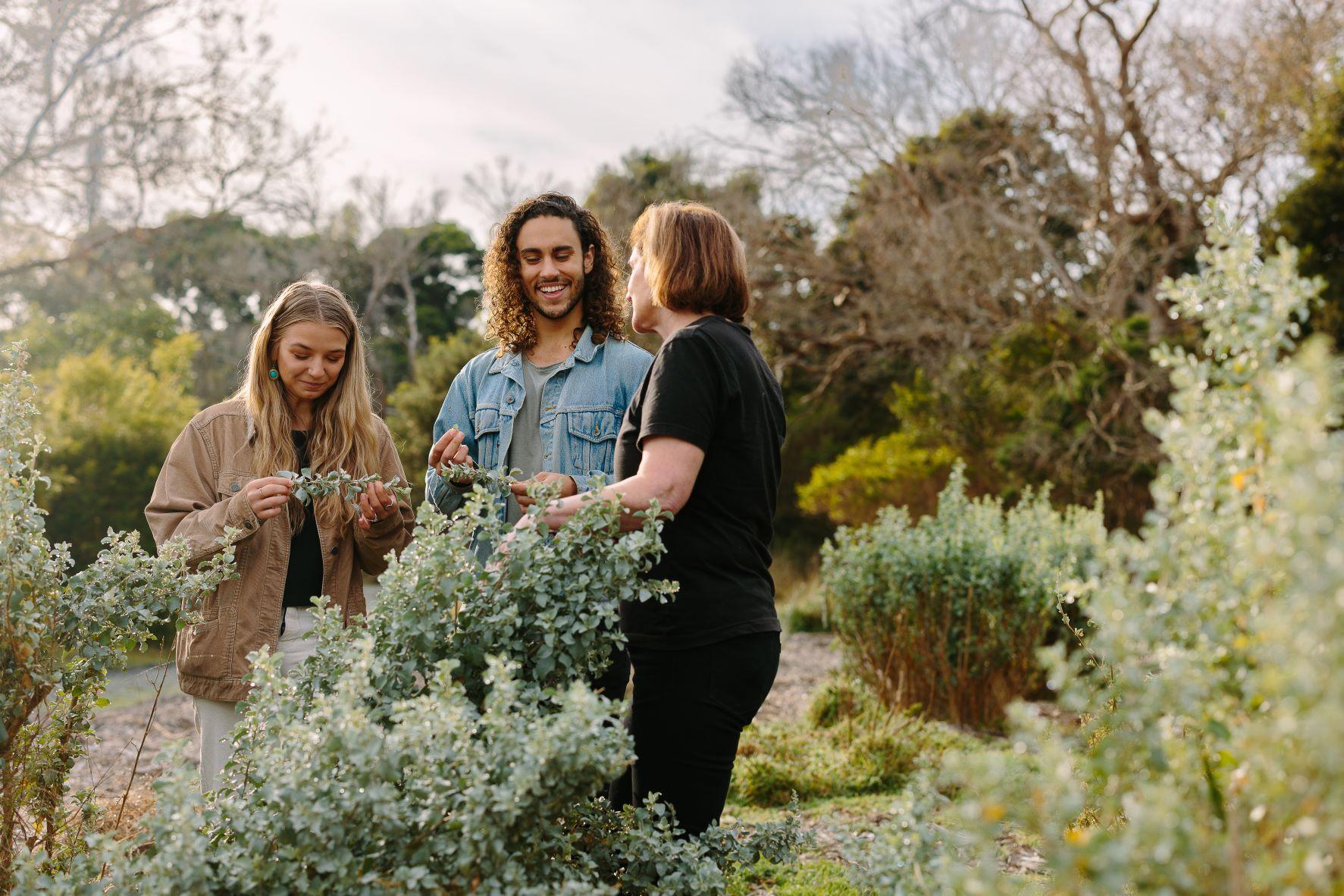 WHAT IS THERE TO SEE & DO IN COWES?
The shuttle will drop you at Olive Justice Place in Phillip Island's main township of Cowes, just steps away from the bustling main street. Head left onto Thompson Avenue and stroll a short 300m past bespoke shops, lively cafes and bustling restaurants toward the picturesque foreshore, where you can soak up the sun or take a dip in the breathtaking blue water.
Where is the best coffee in Cowes?
Grab a coffee and wander the foreshore or stay for breakfast, brunch or lunch at one of the Phillip Island locals favourite cafes, including Waterboy Cafe, M&O Cafe and Tapas and G'Day Tiger.
Where is the best food in Cowes?
Cowes has something to offer all tastes and all budgets, and the waterfront views will make your meal extra special. Treat your tastebuds to authentic Italian cuisine at Pinos Tratoria or Isola Di Capri , delicious Greek flavours at Bani's Restaurant and Bar, or try a touch of France at Anerie. For an Aussie pub meal with ocean views visit North Pier Hotel or Hotel Phillip Island, or revel on the rooftop at Beach HQ.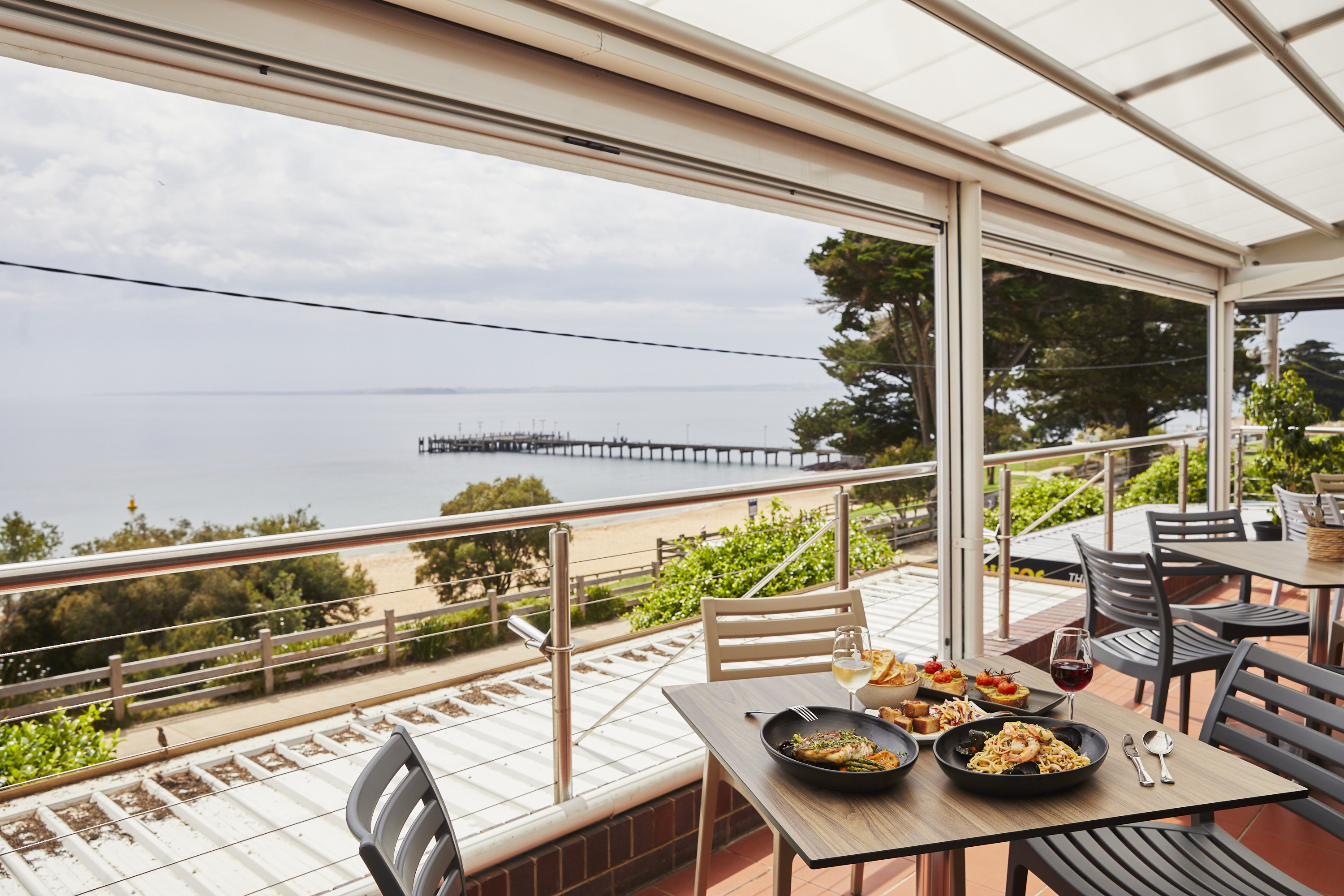 HOW SHOULD I SPEND MY DAY ON PHILLIP ISLAND?
Phillip Island is home to 101km2 of natural beauty. Destination Phillip Island has mapped out the very best experiences for every square of Phillip Island. Plan your day by reading about all there is to see and do on Phillip Island here. The best way to squeeze all you want to do into your day on Phillip Island is by booking a tour with the guide on your cruise ship or by contacting a local tour operator.
Animal Encounters
Phillip Island is home to over 40 different native wildlife species! For an experience truly unique to Phillip Island, watch the world's largest colony of little penguins waddle in from the ocean at sunset at the Phillip Island Penguin Parade, or take a Cruise with Wildlife Coast Cruises and see thousands of Australian Fur Seals at Seal Rocks. Get up close with the wildlife and feed Australian animals at Maru Koala and Animal Park, or see the Koala's in their natural habitat by walking the tree-top boardwalks at Koala Conservation Reserve.
Phillip Island is also a great place for bird watching so grab your binoculars to see Phillip Islands' migratory birds, or head to San Remo at 12noon daily to watch the Pelicans get fed.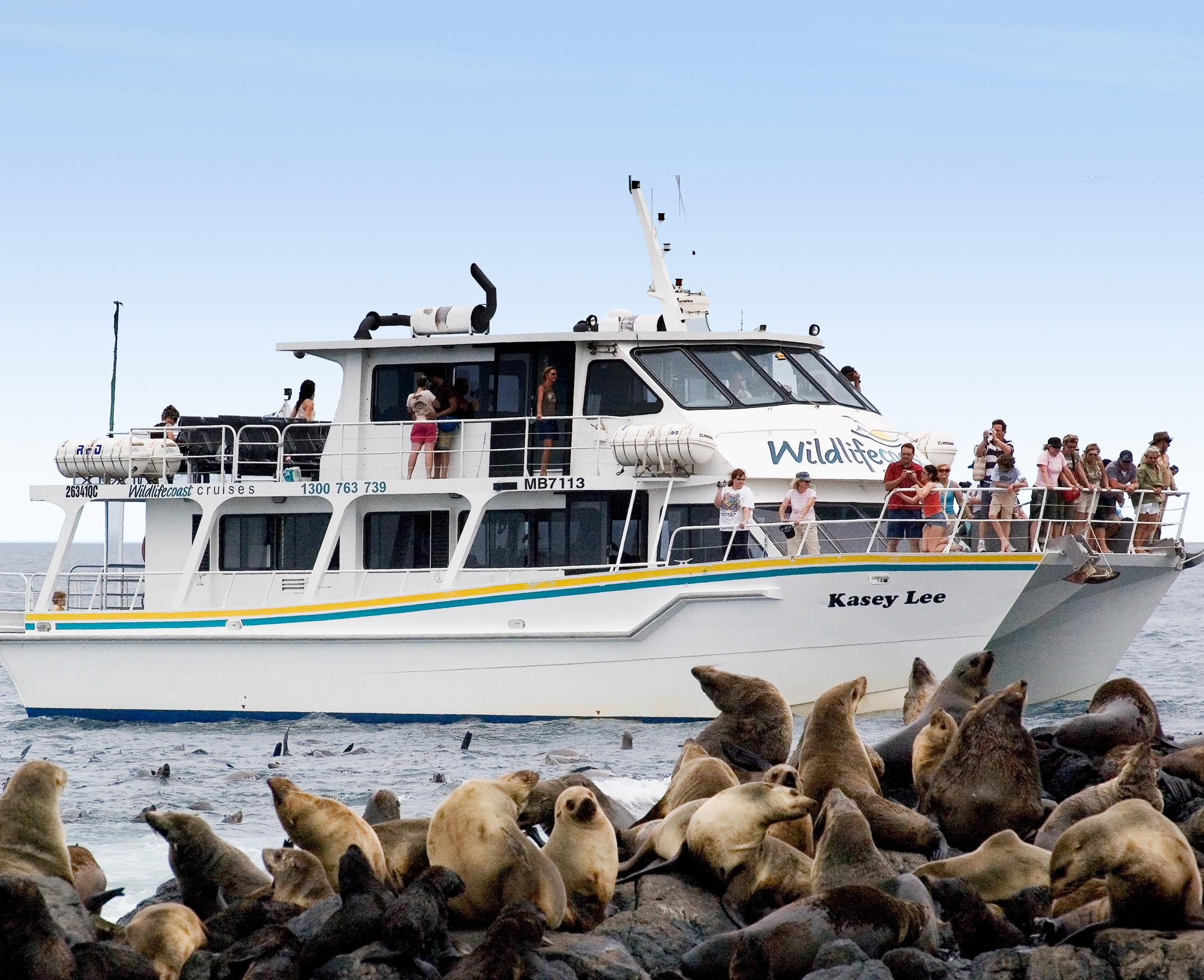 Take a hike
From coastal trails to scenic bushwalks, Phillip Island is full of tracks and trails for people of all fitness levels and abilities. Not far from where your ship docks, the Rhyll Inlet and Conservation Hill Walk offers accessible tracks meandering through mangroves, perfect for spotting native birdlife. Choose your trail at Cape Woolamai where you will be met with sweeping views of Phillip Island and the mainland from the clifftop walks and highest point on Phillip Island. Pyramid Walk to Berry's Beach offers unparalleled views of Phillip Island's southern coastline with stops at lookout points along the way.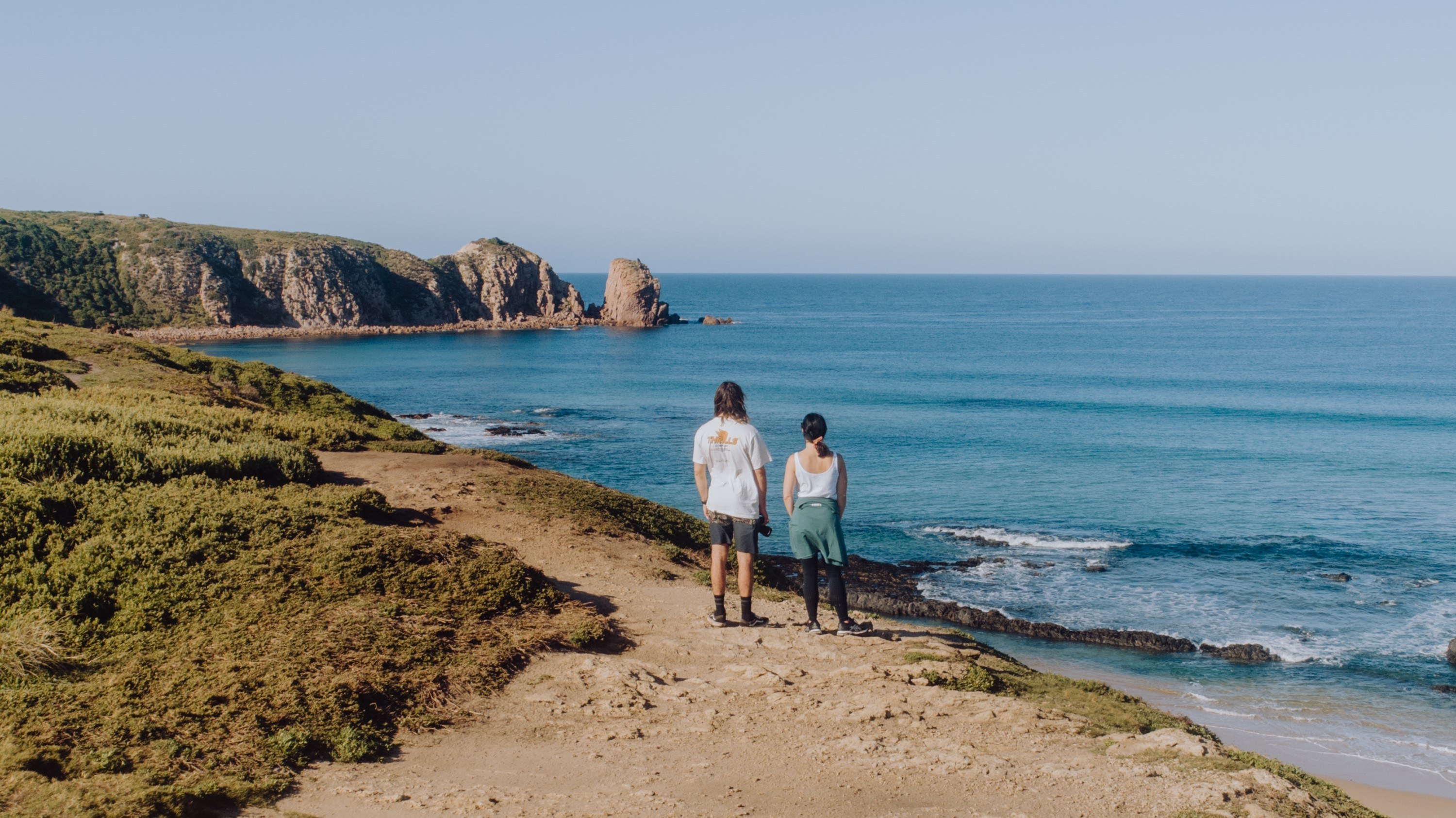 Get adventurous
If you have always dreamed of learning to surf, Phillip Island is the place to do it! Island Surfboards Surf School offer surf lessons to surfers of all skill levels at the iconic Smiths Beach. Explore the stunning coastline of Phillip Island from the water on a guided kayaking tour with Pioneer Kayaking or admire Phillip Island from above with a scenic flight with Phillip Island Helicopters. For motorsport fans, take a guided circuit tour and a stroll through the history of motorsport museum at Phillip Island Grand Prix Circuit.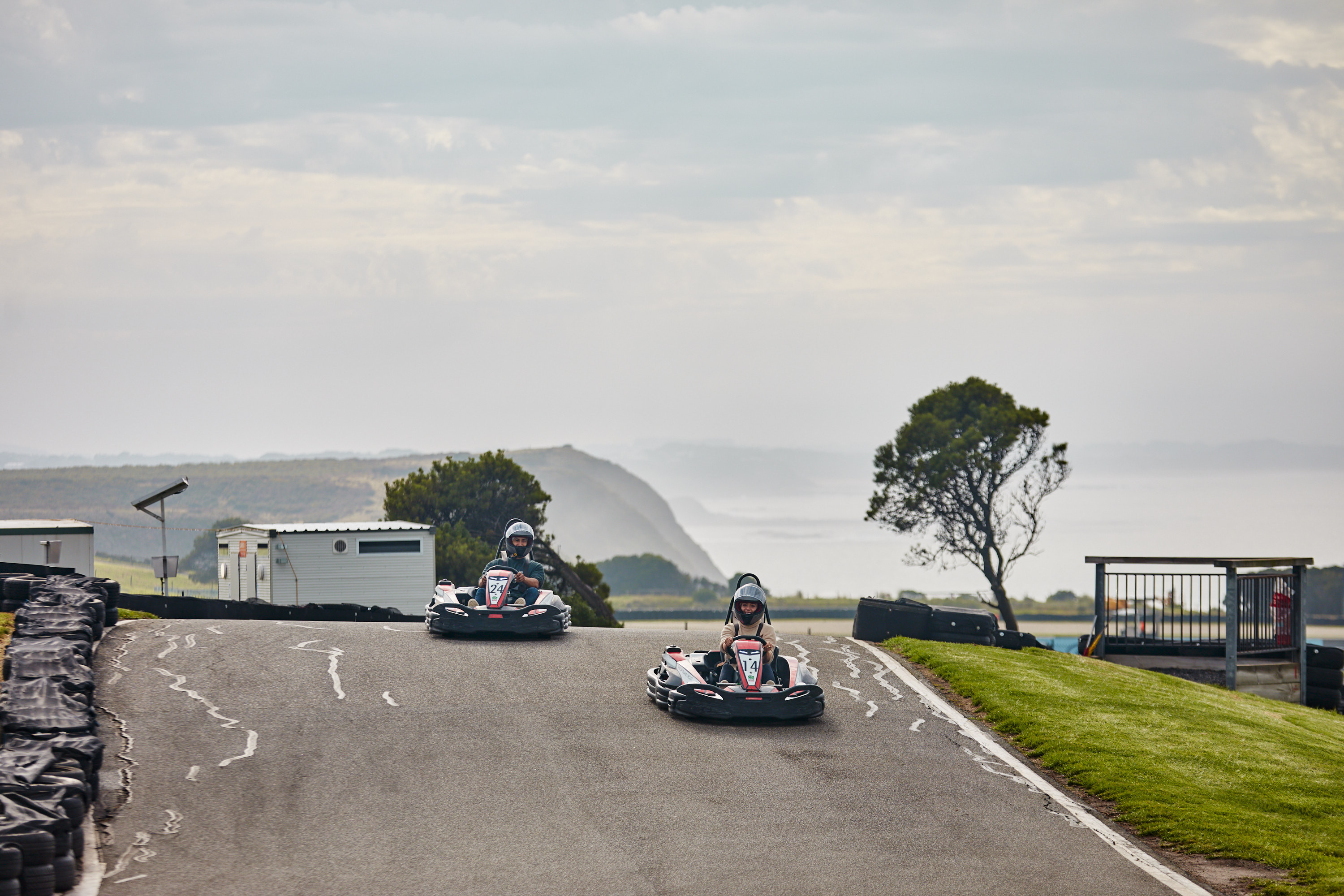 Phillip Island Breweries & Wineries
Spend your afternoon amongst the vineyards with an award-winning bottle of cool climate wine and a grazing platter at one of Phillip Islands' world-class wineries, Phillip Island Winery or Purple Hen Winery. For beer lovers, Phillip Island is home to boutique breweries Ocean Reach Brewing and Phillip Island Brewing Co.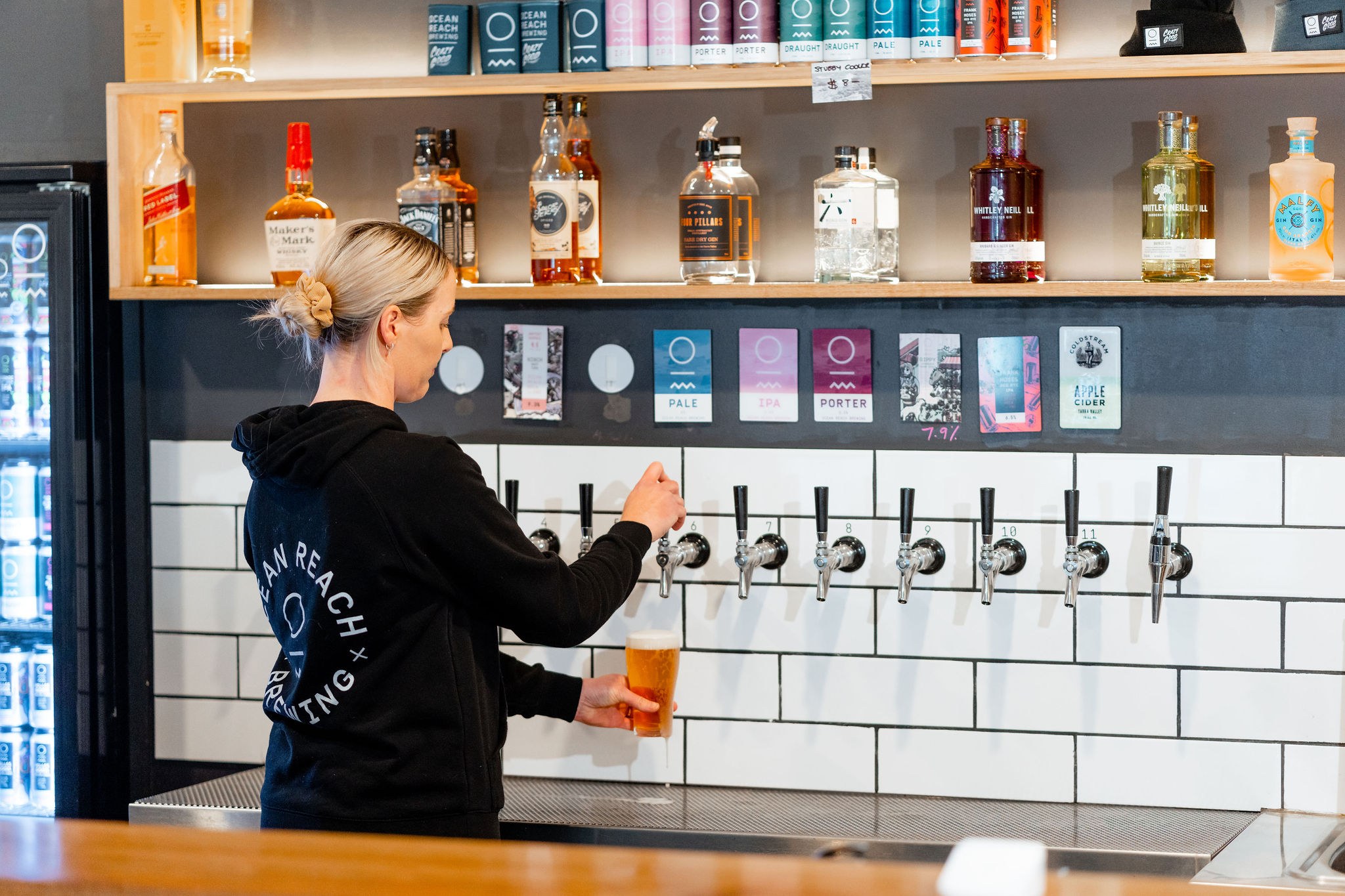 IS PHILLIP ISLAND FAMILY-FRIENDLY?
There is fun for the whole family on Phillip Island! On top of the amazing animal encounters and brushes with nature, there is plenty to see and do for kids of all ages. Race for the top spot at Phillip Island Go-Karts, climb the walls at Clip N Climb Phillip Island, or hit the lanes at Phillip Island Ten Pin Bowling. Visit Panny's Phillip Island Chocolate Factory for a tasty treat and a tour, or get lost in the puzzles and illusions at the award-winning theme park A Maze'n Things.
The Phillip Island Experience "PIE" is a pass making it easy to visit a combination of Phillip Islands' top Attractions and Tours with exclusive discounts and bonus offers.
CAN I SWIM AT PHILLIP ISLAND
During the summertime, Cowes main beach is patrolled by lifesavers making it the perfect spot for a dip in the cool blue waters. Look out for the yellow and red flags on the beach. Swimming between these flags will be the safest place to swim as the lifesavers will always be keeping an eye on this area.
IS PHILLIP ISLAND ACCESSIBLE FOR PEOPLE WITH DISABILITIES & PARENTS WITH PRAMS
Accessible Tourism is an important part of the Phillip Island experience, with inclusive attractions for all. Find detailed information, including links to accessibility maps here.
IS THERE A PHARMACY ON PHILLIP ISLAND
On the main street of Cowes, you will find Priceline Pharmacy. Jump on the complimentary shuttle from Rhyll to Cowes, walk a short 200m toward the beach, and you will find it on the left-hand side.
IS THERE PUBLIC TOILETS ON PHILLIP ISLAND
There are public toilets in Cowes on the foreshore.