2 Days on Phillip Island with Alex Mitcheson
Discover Alex Mitcheson's tips for a two-day escape to Phillip Island, a freelance journalist for writes for Escape and Delicious.
As a natural buffer between Melbourne's outer limits and the doorstep of Gippsland's stunning, remote Bass Coast, Phillip Island often presents itself as the city slickers' version of hitting the countryside: two hours door to door, single-lane roads, windswept views, and the chance to breathe some clean, fresh air.
But to place this little outcrop of rolling pastures into such an easily defined bucket is missing out. There's charm and a unique island vibe — minus bikinis and cocktails with umbrellas, naturally. This verdant and habitually weathered outpost of Victoria plays the protagonist to every moody cooler climate islet the world over. Whispering: Escape if you must, relax if you need, but dig deeper and you'll find so much more.
Unlike its name suggests, the island sits outside Port Phillip and astride the entrance to Western Port, a tidal bay — Victoria's second largest —abound with thick mangroves and mudflats. Traditional landowners, the Yalloc Bulluk clan of the nearby Bunurong people, would regularly take to the island for its abundance of shellfish, mutton birds and quality ochre. As you would expect, the weather is cool down in this part of the world, where fresh southerlies and wet/overcast weather is the general order of play. Almost Paralleling Spain's Basque Coast — insert Bass strait for Atlantic Ocean — this principal maritime influence prevents frosts, keeps things humid, and avoids extremely hot, dry weather spikes. Overall, auspicious cool conditions provide the small 12 hectares and increasing under vine to fashion wine of nuanced appeal. Think Gippsland quality pinot noir without the price tag, striking cool climate shiraz, and refined old-world sauvignon blanc.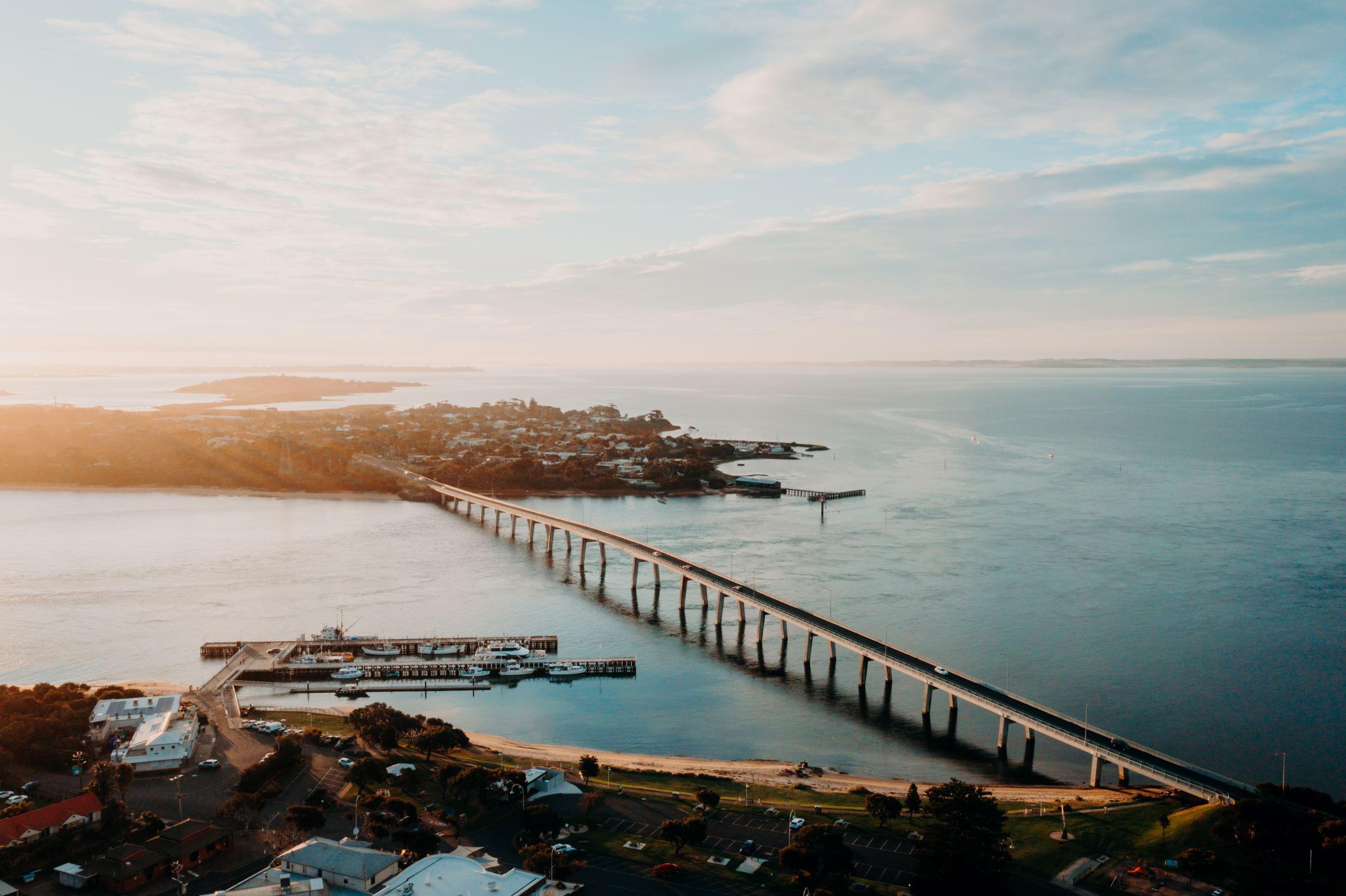 Day 1

Crossing over from San Remo, the 1km long bridge affords you remarkable views in any direction. Once on the island, and if you've done any prior research, you'll find the roads and layout simple, with pleasant straights, tee junctions, and crossroads preventing you from getting lost. If you're the kind of person who likes to feel like they must earn any excessive calories, make your way first to Cape Woolamai, where you can blow off the car-journey cobwebs with several walking tracks and lookouts leading to the highest point of the island.

After this, make your way through the island's interior, catching all the stares from nonchalant cattle amidst storybook rolling hills before you find yourself in the main township of Cowes. Quaint and slow, this is the place you would have perhaps disliked as an itchy child but now adore as an adult. Explore the seafront and jetty, then grab a streetside table at hole-in-the-wall Ocean Reach Brewery. Here, you can watch the locals mill about, and tourists meander the shops — all whilst sipping a plethora of thought-provoking beers guaranteed to satiate the most far-flung of tastes. Nothing is out of the ordinary with the Lager or Pale — apart from being delicious — but depending on the time of year you visit, exciting seasonal brews within their Art Series, such as Blood Orange Sour and Oatmeal Stout, will draw the adventurous drinker. Not sure? Order yourself a tasting paddle — you know you're curious.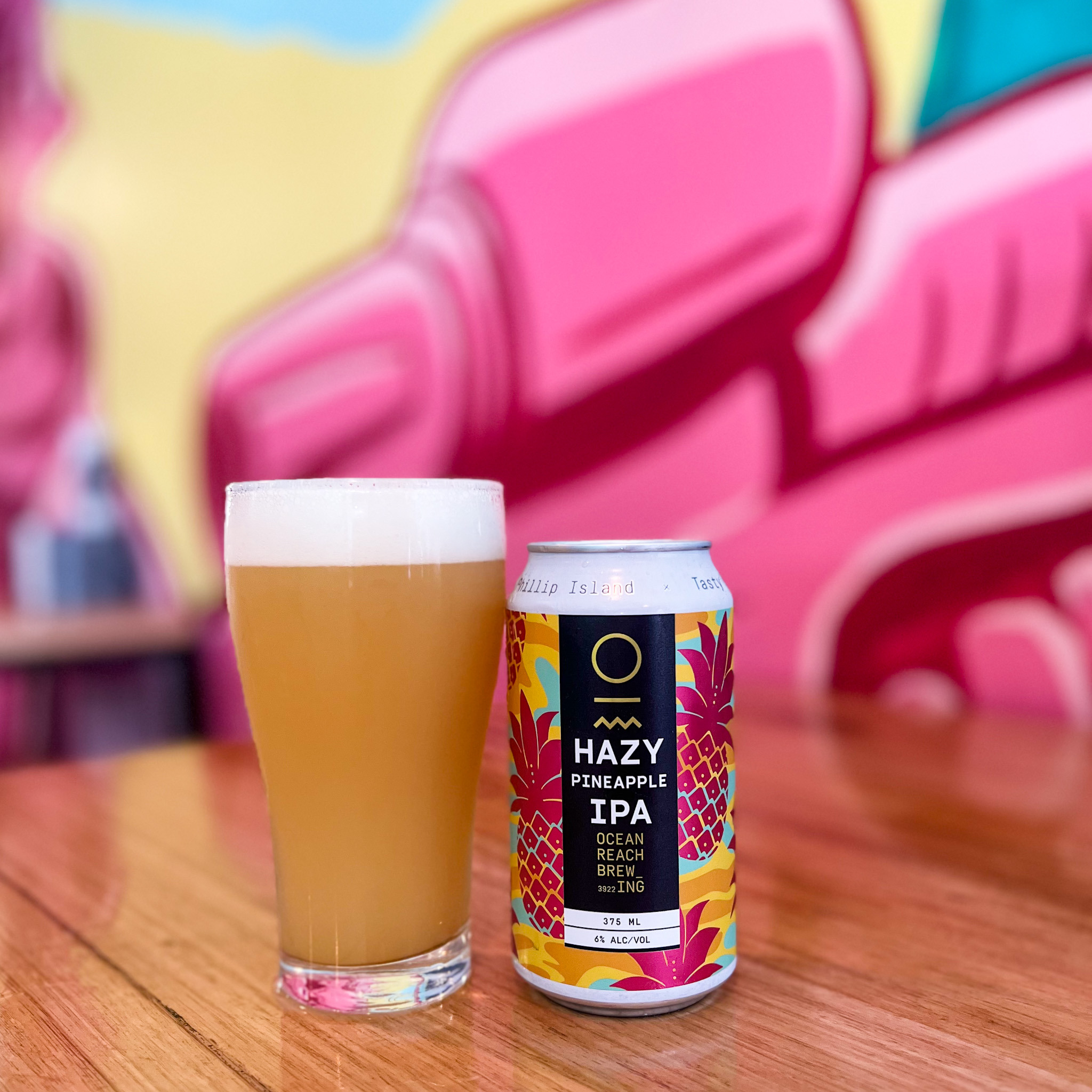 After dousing your tastebuds with malt and hops, it's time to make good on the promise of some wine. Everywhere is a short drive, and it doesn't take long to find your way to Phillip Island Winery, where a simple gravel drive takes you up to a rustic and rurally dashing venue. Beyond a small and charming dining room in the original wooden house at the front, the space opens out into The Atrium at the rear, where leather chesterfields, an open fireplace, and exposed wooden beams allow the afternoon light to set the scene for fabulous bites and moreish wines. With plans to expand, currently, the estate has 3 acres under vine and has had to replant after unfavourable weather episodes in recent years. Not to let a good thing go to waste, they contract several wineries in Gippsland and — with a family connection — the King Valley to produce wine under their own label.

Should you pair the Vermentino/Chardonnay Wild Goose Chase sparkling with oysters splashed in spicy yuzu dressing before tucking into Lamb Meatballs in rich Napoli with the lively acidity of The Bill Henry pinot noir, there won't be any complaints. Take your time and enjoy the space, but before you leave, walk the serene grounds trying your hand at rope quoits and, if you can, catch a rare glimpse of resident fancy hens, Elvis and Priscilla.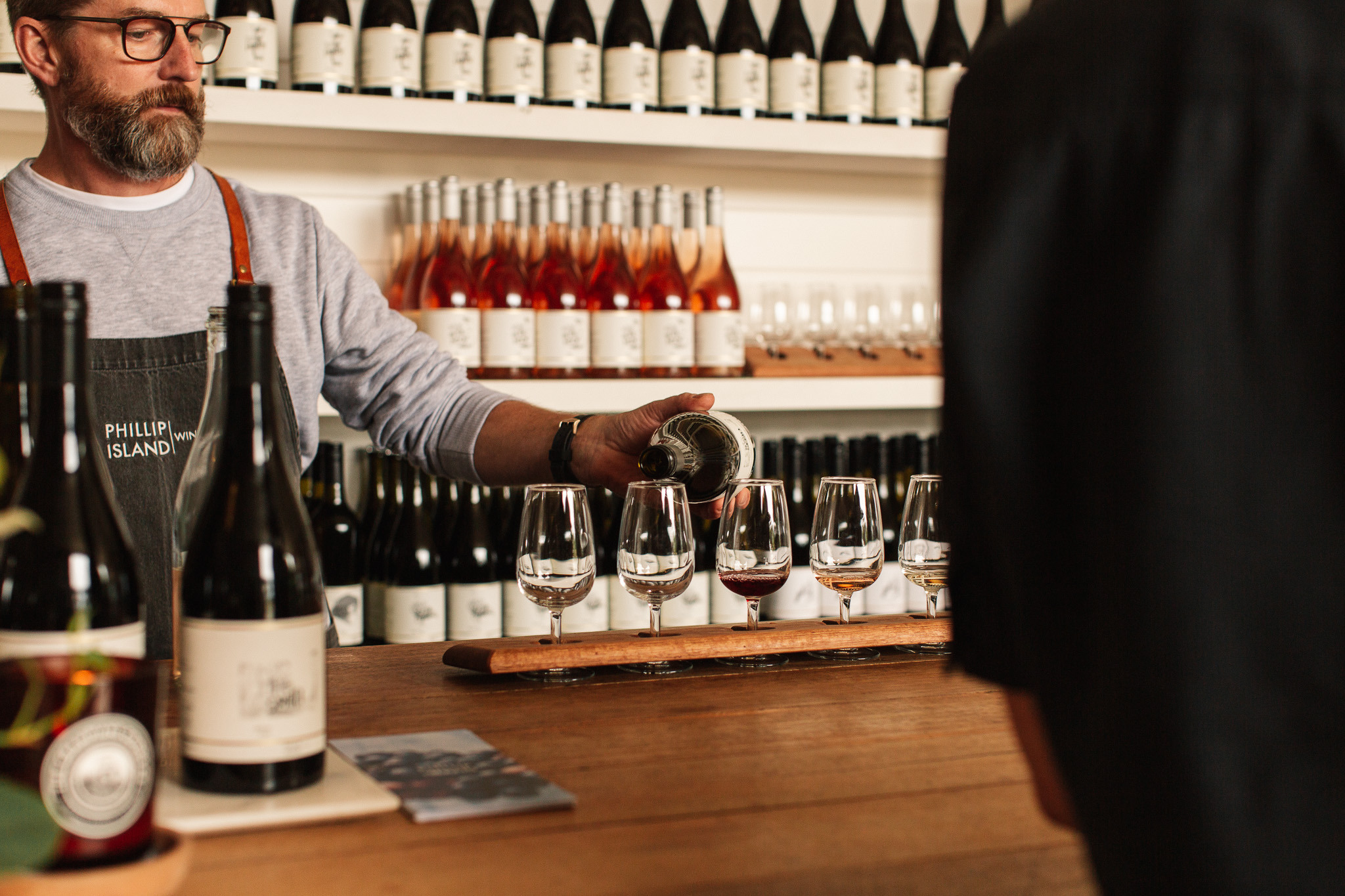 As your day draws to an end, there's no better way to see the last light out than at Saltwater. This boat shed style restaurant come café juts out between the island and San Remo with floor-to-ceiling windows providing perfect framing to sunset hues. Sample the honest, seafood-leaning fare and make a note to come again in the future; plans for an exciting micro-brewery are in the works and will undoubtedly be impressive once completed.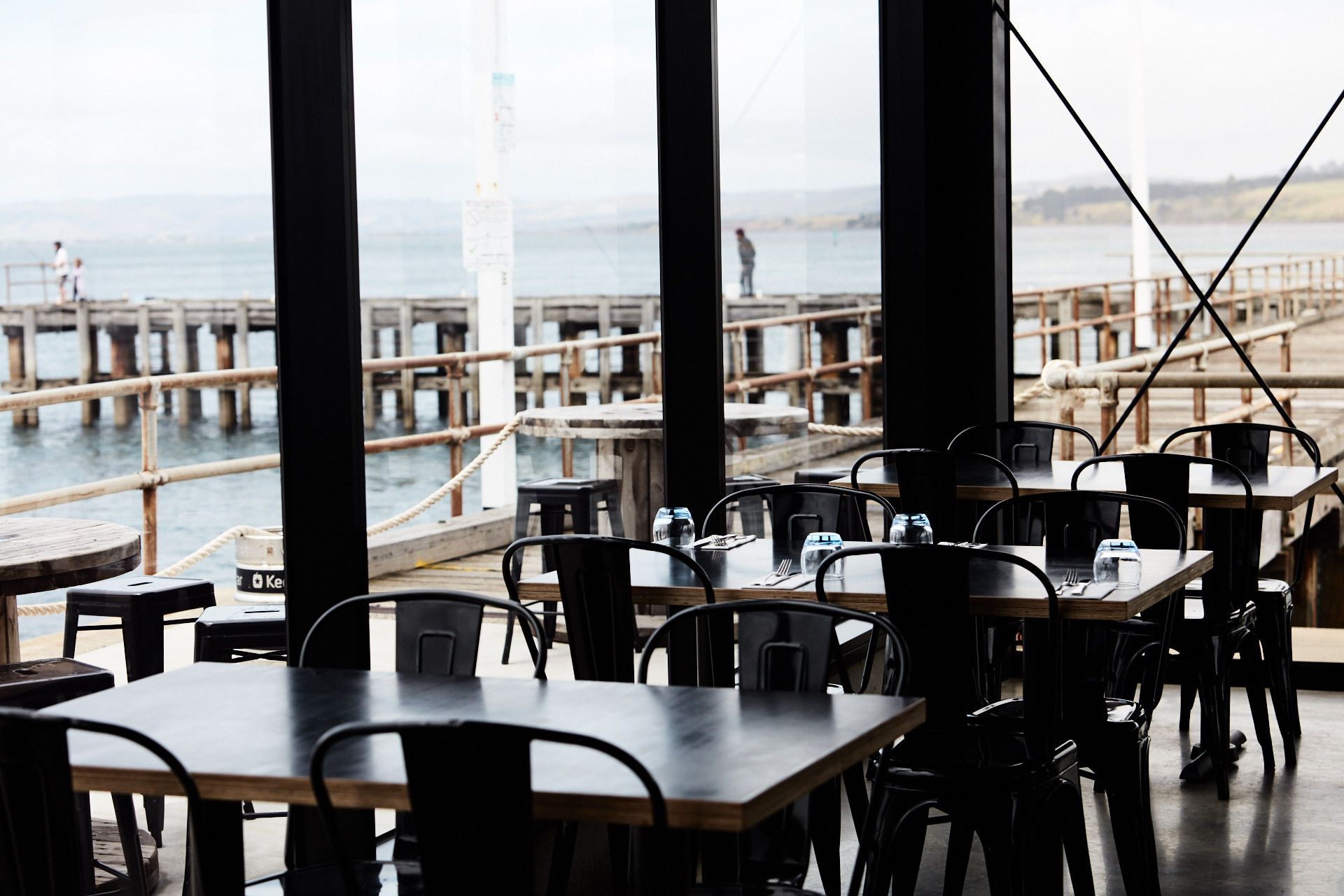 Chase the setting sun westwards towards Ventnor, where your luxurious lodgings at Five Acres await. The three standalone, beautifully appointed cabins are set within the grounds of a working micro-farm and have exquisite finishes: Scandinavian chic awash with Victorian pastoral personality. A soon-to-be converted farm workshop will swap straw for décor and offer future guests the chance to book private dinners and micro events for distinctive, bespoke occasions.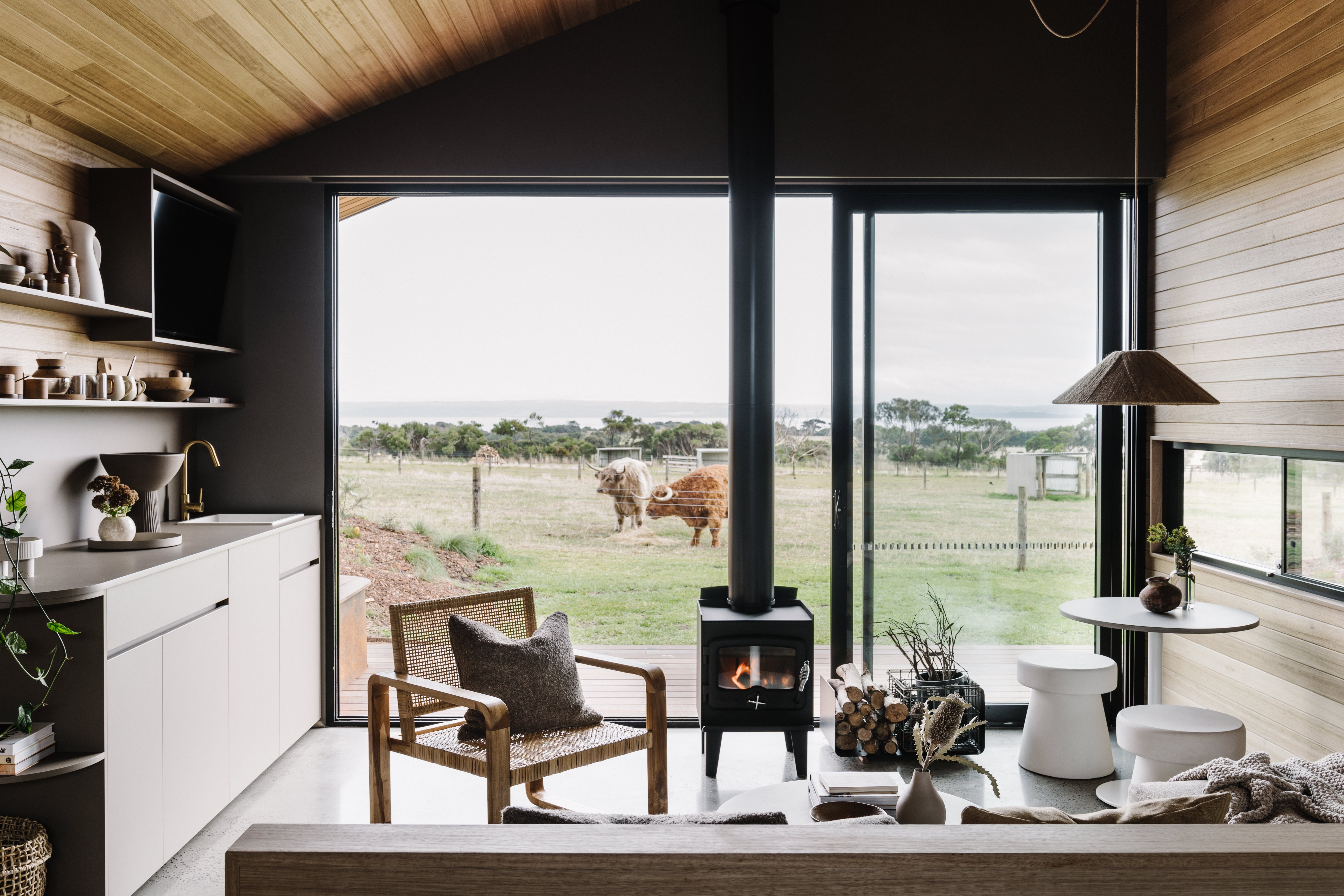 Day 2

Start your day by soaking in a sumptuous outside bath with a difference; because grazing Highland Cows attempting to block your view to the fertile shores of the Mornington Peninsula is not an everyday occurrence. After towelling off, there's a likelihood you'll be hankering for some good coffee. As luck would have it nearby The Store Phillip Island is a hive of delectable toasties — such as The Cuban, featuring slow-cooked pork, ham off the bone cheese, pickles, and Dijon mustard — and perfectly poured Folk Coffee. Take a seat in their conservatory and watch morning dew dissipate over rolling paddocks. And this isn't all. The space provides the chance to take home gourmand staples, fresh produce, breads, and locally made crafts and products. Adjoining this brilliant little trove is Island Primary Produce, offering prime cuts of Phillip Island beef and meats from across the Gippsland area.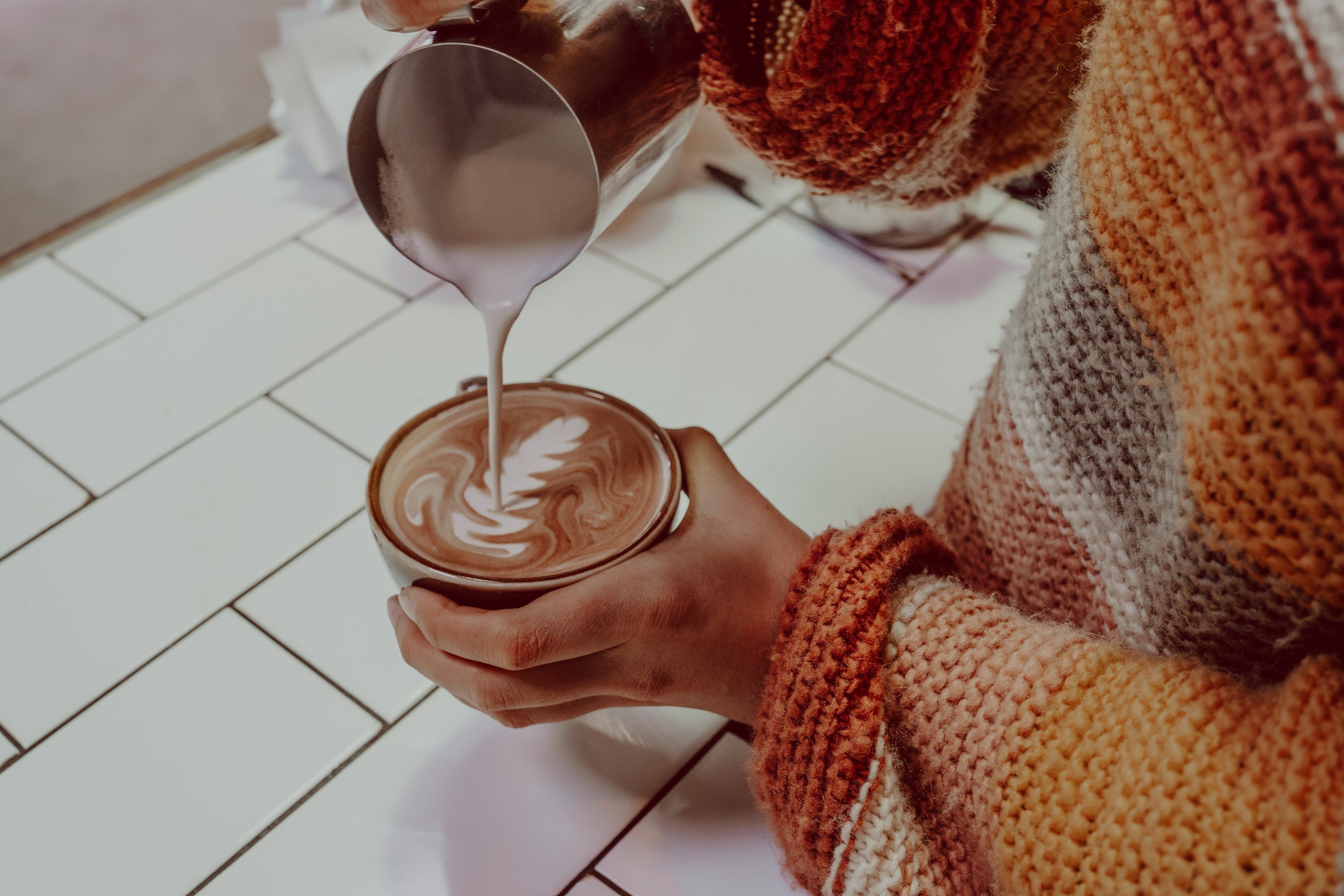 Suitably caffeinated, it's time you take a scenic drive to the northeast corner of Rhyll. Along the way — and if you haven't noticed them on the previous day — stone-built relics of a bygone era scatter the lonely green fields. These distinctive-looking brick buildings are chicory kilns, a gentle reminder that at its height, this booming industry supplied up to three-quarters of Australia's consumption. There's another chance to stretch the legs at Conservation Hill Reserve; you'll come across boardwalks weaving a scenic march between blasé swamp wallabies and swooping Blue Wrens.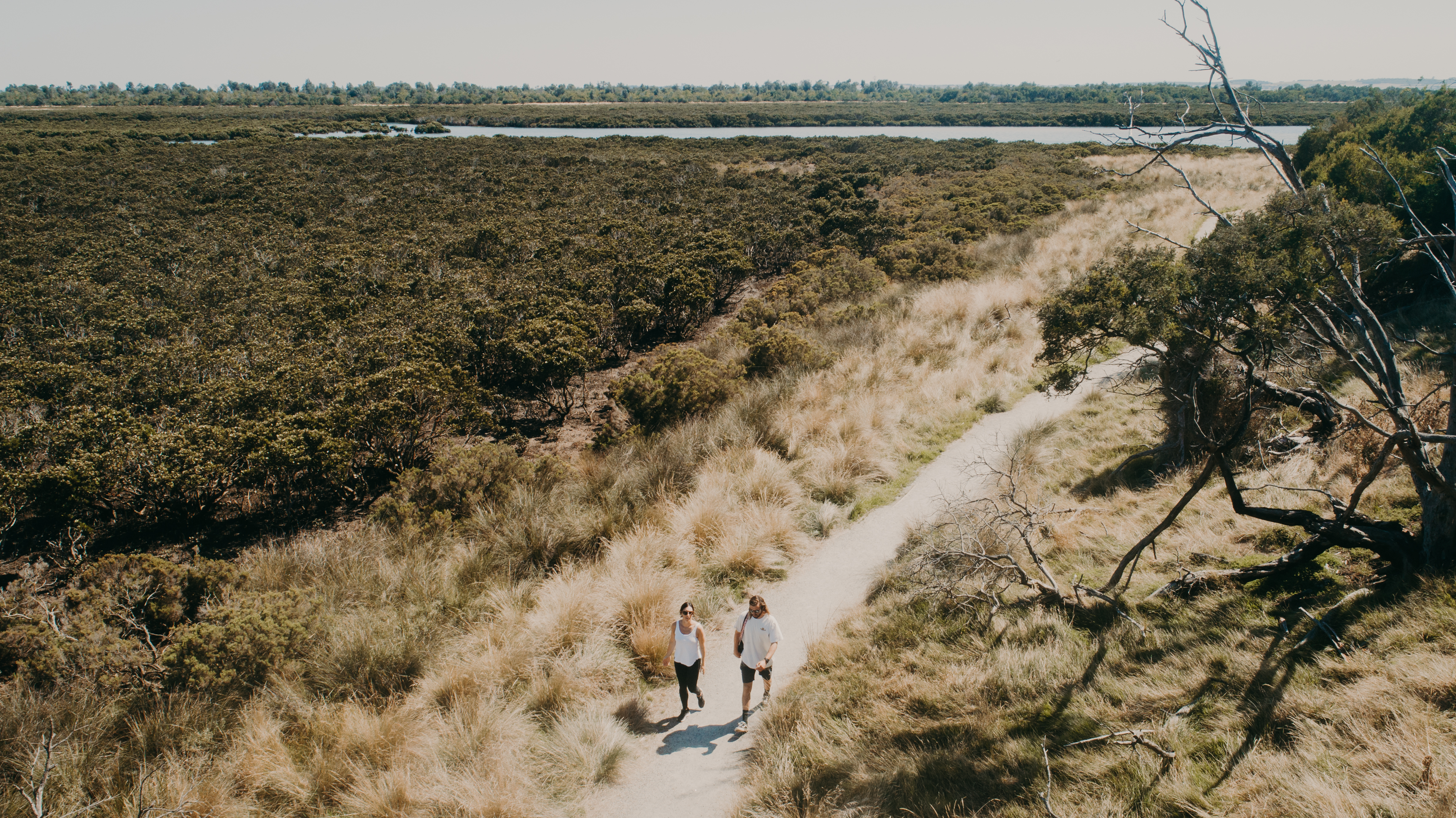 If you're the type of person drawn innately to the realm of natural flavourings and native ingredients, then stopping by Wild Food Farm will be an utter treat. Chef and owner Jude Mayall is one of Australia's leading voices in her field, and between authoring a book on the subject and running her 17 yearlong business, Outback Chef, she supplies a vast network of chefs, distillers, and home cooks with an array of hard to source and highly sought-after edible provisions. Should you be lucky enough to catch her, pay close attention as you amble along the Tucker Trail and take in the kaleidoscope of spices, plants, berries, and trees — what Jude doesn't know about indigenous Australian bush food isn't worth knowing. The home-style menu is an excellent excuse for an early lunch, where daily soups and freshly baked pies attract just as many locals as visitors.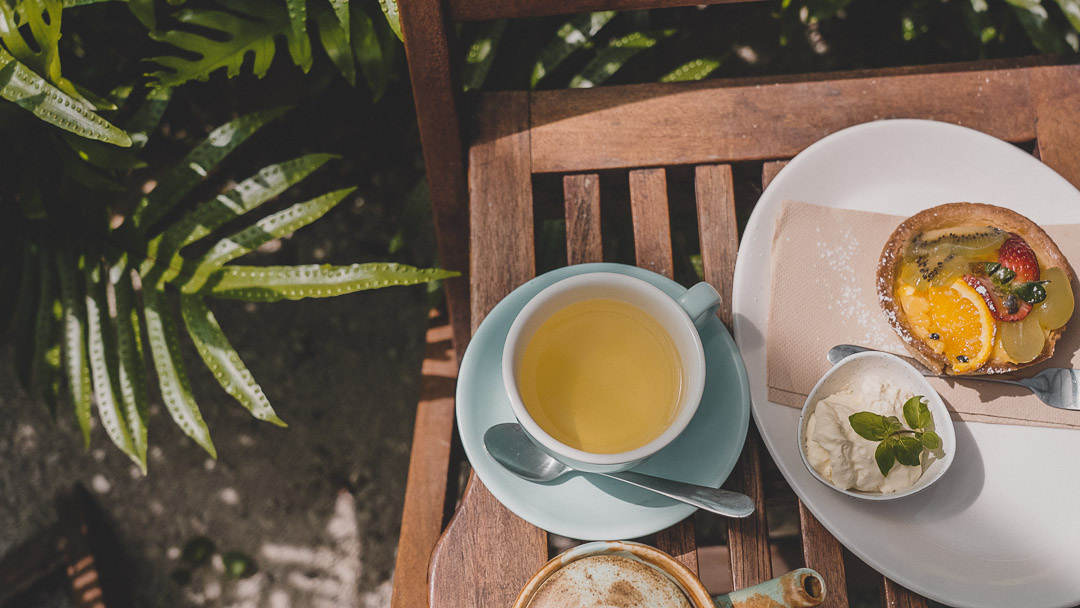 Phillip Island Brewery is a judicious pitstop before exploring any glasses of wine. Sure, you'll be content with their clean flavoured and highly quaffable Sunset Golden Ale. Still, outlandish yet enjoyable tipples like the Churchill Extra Special Bitter brewed exclusively with English hops should be tried, whilst the Black Cockie Shiraz Porter is as dark and brooding as you'd expect but surprisingly refreshing and not overly alcoholic like modern Australian porters can be.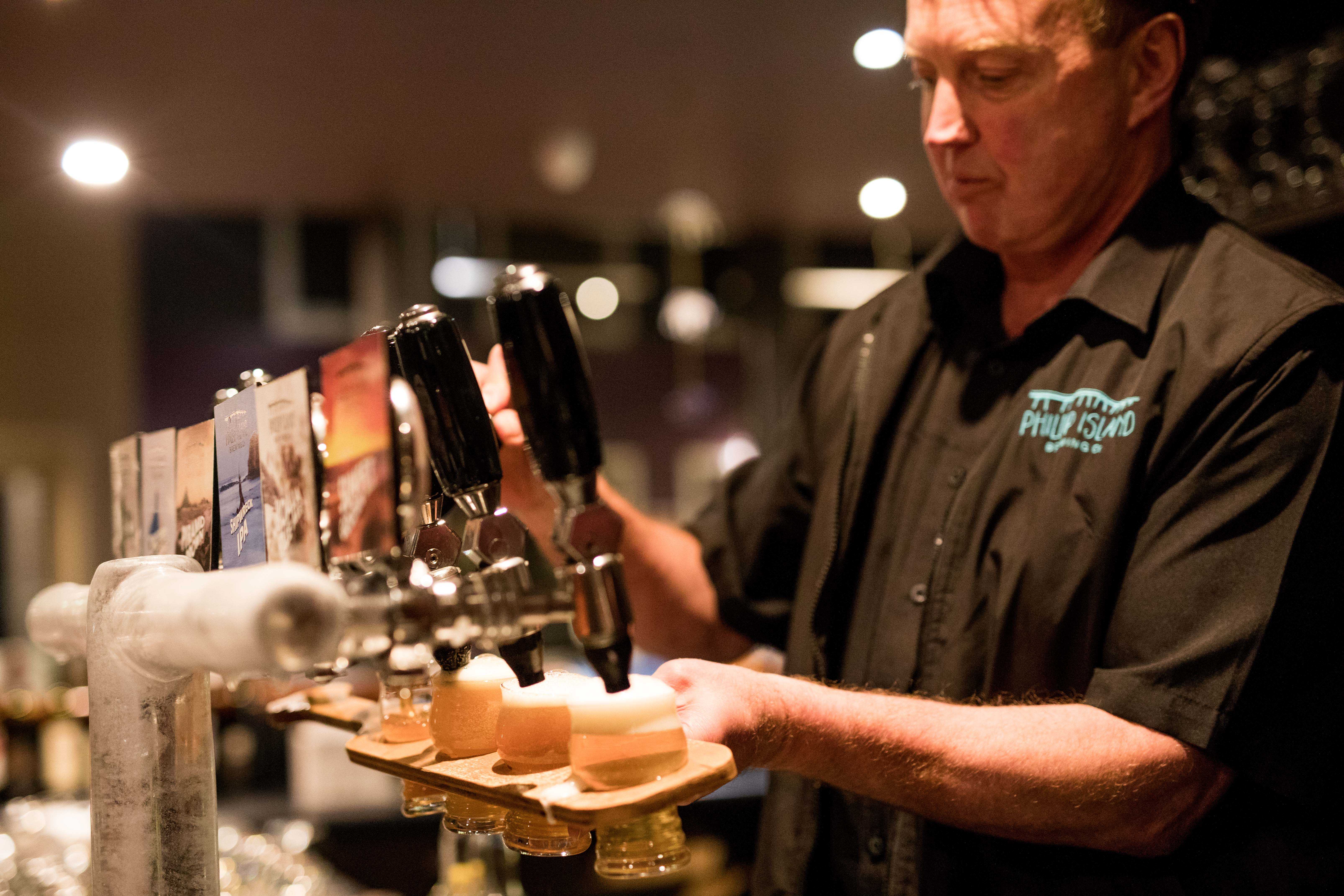 Palette cleansed, make the short distance to Purple Hen Winery and — after another classic gravel driveway entrance — you're immediately spoilt with an all-encompassing view across Denne Bight to neighbouring French Island. The vineyard began life When Rick Lacey and Maira Vitols purchased the property, 32 hectares of prime grazing land, and began planting in January 2002. Since then, their area under vine has swollen to over 11 hectares showcasing wines of strong varietal character. "Our wines are highly influenced by our climate, which, frankly, is as maritime as you can get", Assistant Winemaker Dominic Kearton ruminates. And he's not wrong. Although designated as Gippsland, Phillip Island is considerably warmer than most of the region where pinot noir and chardonnay dominate. "We take great inspiration from classic cool climate French winemaking, but at the same time, we don't have any hang-ups when it comes to making a lighter fragrant style of Shiraz or a fresher viognier." There's something for everyone: a well-balanced cabernet for the fans of dark fruits, a fume blanc showing composed old-world constraint, and a much-lauded barrel fermented chardonnay which is almost worth the entire trip alone. Our advice? Take a tasting paddle outside and lose a couple of hours whilst picturesque scenery and superb wines vie for your attention.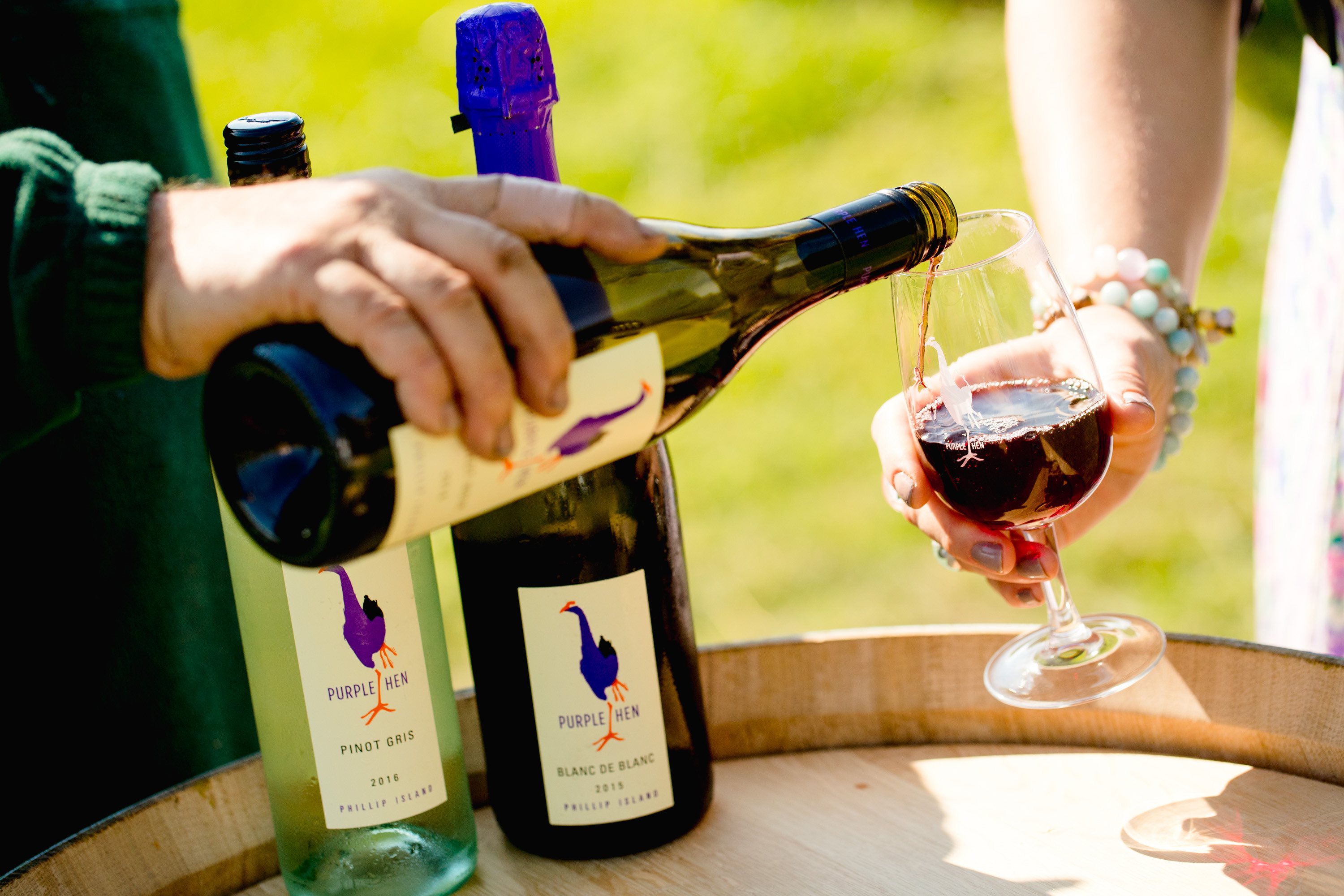 Back over on San Remo — technically the mainland but still considered part of Phillip Island — an evening meal at Kelp is a sophisticated take on cocina mexicana with bountiful amounts of local spirits, wines, and beers, most of which should look very familiar. At this point, you're in a good place to make it home at a reasonable hour — or stay another night and relish yourself more island time in the morning.