Campaigns - Destination Phillip Island
As restrictions ease, we have begun activating our marketing efforts including paid social media campaigns, radio and tv ads, print and digital media.

Connect With Us - Social Media
Our key digital assets include;
Website - visitphillipisland.com.au
Facebook - @visitphillipisland
Instagram - @phillipisland
Twitter - @phillipisland
Pinterest - Visit Phillip Island
Youtube - Phillip Island Tourism
Always on organic social media calendar, which focuses on using owned and user-generated content to raise awareness, drive consideration and create advocates and community. We implement a range of organic and paid social media, along with blogs and website content.

Our key Instagram hashtags include #phillipisland #seeaustralia #visitvictoria and #stayclosergofurther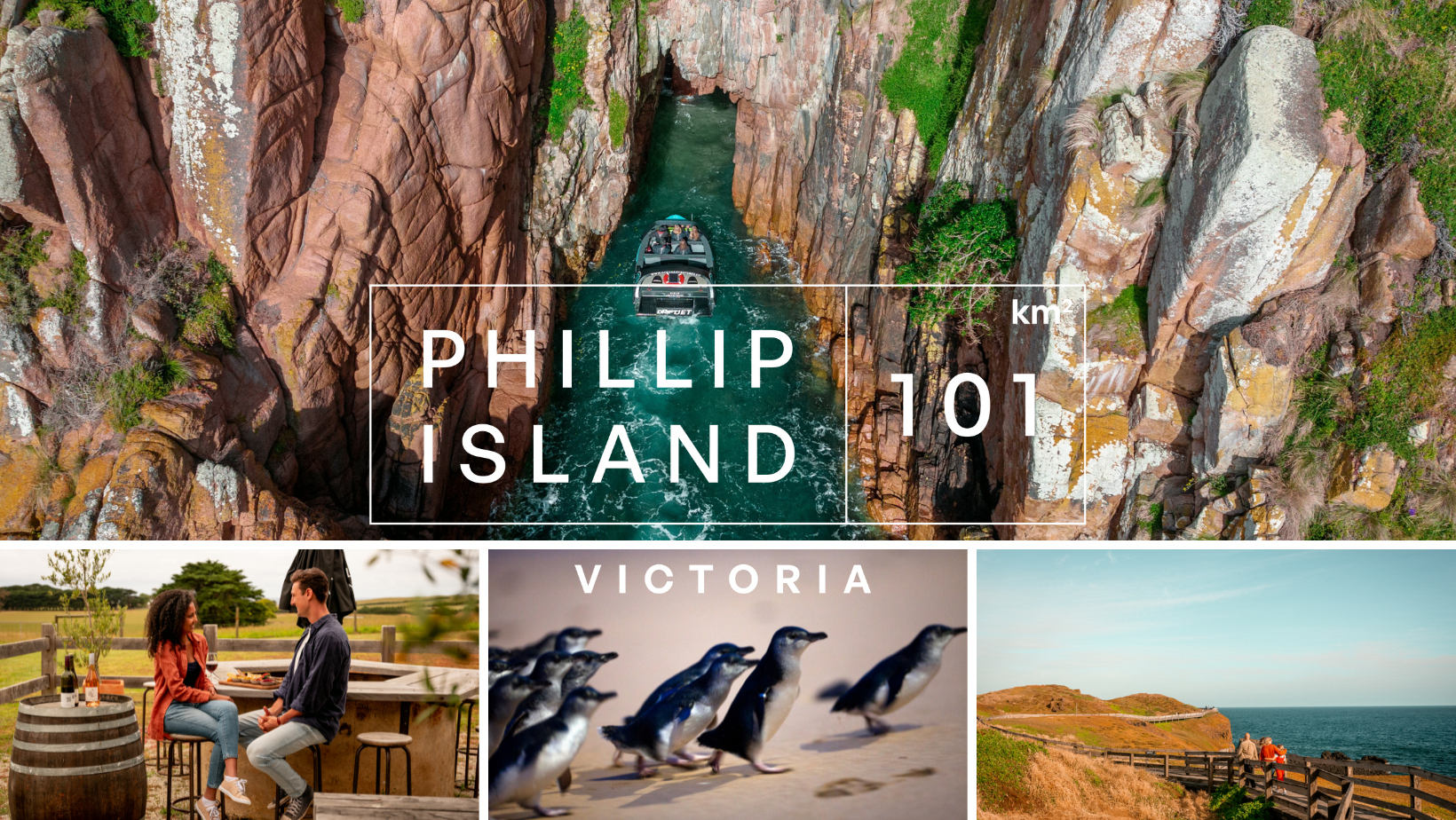 New Campaign - Phillip Island 101km2


Welcome to Phillip Island, 101km2 of amazing experiences distilled into one easygoing island sanctuary. Near enough to reach on a short drive from Melbourne but far enough to feel like you've had a real escape, Phillip Island is Victoria's holiday sweet spot.
The island is famous for its Little Penguin parade and the legendary Australian Motorcycle Grand Prix, but there's much, much more to see and do, and Phillip Island 101 is your guide to getting out there and experiencing it all.
No matter what time of the year you visit, there's 101km2 of island magic to be discovered. From watching fur seals sun themselves on Seal Rocks, to enjoying a smooth red at a cosy wine bar and taking to the skies on an exhilarating scenic helicopter ride, whichever direction you head there's fun to be found.
Whether you glamp under the stars, stay in a luxury cabin or book a caravan park with a view, we invite you to stay and create your own Island adventure. Soon you'll see what us locals have long known – there's nowhere quite like Phillip Island.
101 square kilometres of amazing is waiting. Phillip Island 101. One amazing place.