Destination Phillip Island supports businesses that have embraced accessibility for our visitors

Making changes to the way you do business can provide more visitors with the same opportunity to find out about, visit, use or participate in Victorian tourism.
Accessible tourism is the ongoing endeavour to ensure tourist destinations, products and services are accessible to all people, regardless of their physical limitations, disabilities or age.

Accessible Tourism is one of the fastest growing markets in Tourism.

One in five people has a disability and 8 billion dollars per year is spent on Australian tourism by travellers with a disability.
And it's not always visible - only 4.4% of people with a disability use a wheelchair.
The market for accessible tourism is much broader than people with a disability. Older people, parents with prams and overseas travellers can all benefit from improved information, more accessible buildings and a flexible approach to providing customer service.

Now more than ever governments and businesses are realising the social and economic
benefits of increasing access. Policies and legislation including the Victorian state disability plan 2013–2016 and the Victorian Equal Opportunity Act 2010 demonstrate the need for all parts of the community to proactively reduce barriers to participation.
Accessible tourism benefits everyone. More people enjoy the opportunity to travel, and the tourism industry gets more visitors, longer seasons and new incomes. Society as a whole benefits from new job opportunities, more tax revenue and an accessible environment for local communities and visitors.
Australia's population is ageing and there is a growing market for travellers with accessibility needs.
Almost one in five people has a disability of which nearly 90 percent take a holiday each year.
People with a disability account for some 8.2 million overnight trips and spend $8 billion or 11 percent of Australia's overall tourism expenditure (Victorian Employer's Chamber of Commerce).
When you consider parents travelling with children in prams, and larger groups that include people with a disability, the potential benefits of accessible tourism to your business are even greater.
What can my business do now?
Travellers with access needs and their families will conduct extensive research before they decide to travel to ensure your business can accommodate them.
Ensuring you have clear information provided on your website is one simple way you can help and also attract their business.
If you are an accommodation business and you have accessible rooms, provide good quality photos showing your facilities (especially for bathrooms, kitchens and entry points).
Does your business have a step at your entry? A ramp at your entry is a great start. If you are a cafe or restaurant, have a large print menus available for your customers.
Most of all, it's all about offering great customer service. Ensure your front of house staff are trained to understand what they can do to assist guests and customers with any special access requests.
Resources
There are many resources available to assist you in ensuring your business is accessible. At Destination Phillip Island we continue to learn and try to understand more ways that we can provide our businesses with the information they need to become more accessible.
Here are a few tools we would like to share: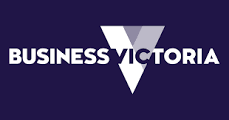 Accessibility Resource Kit

Take the first step and download this kit and learn more about how to make your business accessible for everyone.

Website Accessibility Guidelines
Web accessibility means that websites, tools, and technologies are designed and developed so that people with disabilities can use them. Web accessibility encompasses all disabilities that affect access to the Web, including:
auditory
cognitive
neurological
physical
speech
visual
When websites and web tools are properly designed and coded, people with disabilities can use them. However, currently many sites and tools are developed with accessibility barriers that make them difficult or impossible for some people to use.
Making the web accessible benefits individuals, businesses, and society. International web standards define what is needed for accessibility.
For more information and guidelines to ensure your website is accessible to all visit the W3C website.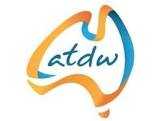 Update your ATDW listing

Did you know that your ATDW listing has the ability to include information about your businesses accessibility? Its a great place to start so log into your account and head to Accessibility and ensure you have clicked what your business can offer. This includes:
- General Access - Communication - Vision - Hearing - Physical Mobility - Wheelchair - High Support Needs - Allergies and Intolerances - Access and Inclusion Statement
Have a look at ways your business can help in some - or all! - of these areas.
There is also a link to a free online learning course - each section only takes 30 mins to complete.

Become Sensory Inclusive

Being Sensory Inclusive is about helping people that may experience sensory overload and can include: Autism Spectrum Disorder, ADHD, PTSD, brain injuries and anxiety. By becoming aware of your business environment and providing solutions you can assist your guests in feeling more comfortable.
Phillip Island would like to become the first Sensory Inclusive destination and many local businesses are already undertaking the simple training.
Phillip Island Nature Parks have lead the way by becoming Sensory Inclusive through the KultureCity program. You can read all about what they are doing here.
The KutlureCity program includes training for all staff and an App that helps share your social story, allowing guests to understand more about your business so they know what to expect when they visit.
Once training is complete, you will also receive a complimentary a sensory bag that you can share with your guests to make them feel more at ease.

Bass Coast Shire Council is committed to promoting the rights of people with disability by fostering an accessible, welcoming and inclusive community, where people of all abilities can fully participate in and contribute to, all aspects of community life.

Visit their Access for All website for more information and get in touch with their team with any questions.
Some of their initiatives include:

Accessible Bass Coast website - a variety of resources to help improve accessibility to visitors to the Bass Coast including the Cowes Mobility Map and free All Terrain Wheelchair hire from Bass Coast Shire Visitor Information Centres.
Travellers Aid - provides support, advice and assistance to the travelling public with special requirements or experiencing travel emergencies. Visit website or call (03) 9654 2600 (head office) for more information.

Building Inclusive Businesses and Community Organisations Grant Program - open May/June each year.
Access, Equity and Inclusion in Bass Coast Plan 2012-25
Access and Inclusion Advisory Committee



Many people travelling with a disability will require assistance from a carer who may hold a companion card that entitles them to a discount. A Companion Card is for people with significant and permanent disabilities who need a carer with them to participate in community-based activities and go to venues. It aims to promote a person's right to fair ticketing and to make community access and participation more affordable. Ensure you business is listed on the database.
You will find more information and resources about Accessible Tourism on the Tourism Australia website.

Accessible and Inclusive Host Training
ATEC's diversity focused business development program provides you with practical learning resources to help you upskill and prepare your business to successfully welcome guests from all life stages, backgrounds and abilities.
The is an online and self directed course. Find out more here.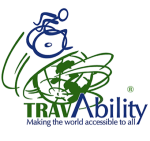 In 2019, Destination Phillip Island engaged TravaAbility to conduct an Accessibility Audit for a number of Tourism Businesses on the island which allowed them to fully understand what they were able to offer visitors and what they could improve or enhance. This fantastic company offers services such as training, marketing services, property audits and advise around Universal Design, Disability Action Plans and Accessibility Guides. Get in touch to see how they can help your business.