Getting Here & Around Phillip Island
Wondering how to get to Phillip Island and around? Connected to the mainland via a bridge, Phillip Island is easily and best accessed by a car. Take a road trip from Melbourne or Gippsland, and stop by many scenic spots, attractions, wineries and eateries along the way.
From Melbourne by car:
Take the Monash Freeway (M1) to the Cranbourne exit, where you will turn into the South Gippsland Highway (M420). Follow this route to the Bass Highway (A420), through Grantville and Bass, then onto the Phillip Island Road (B420) to San Remo, over the bridge onto Phillip Island.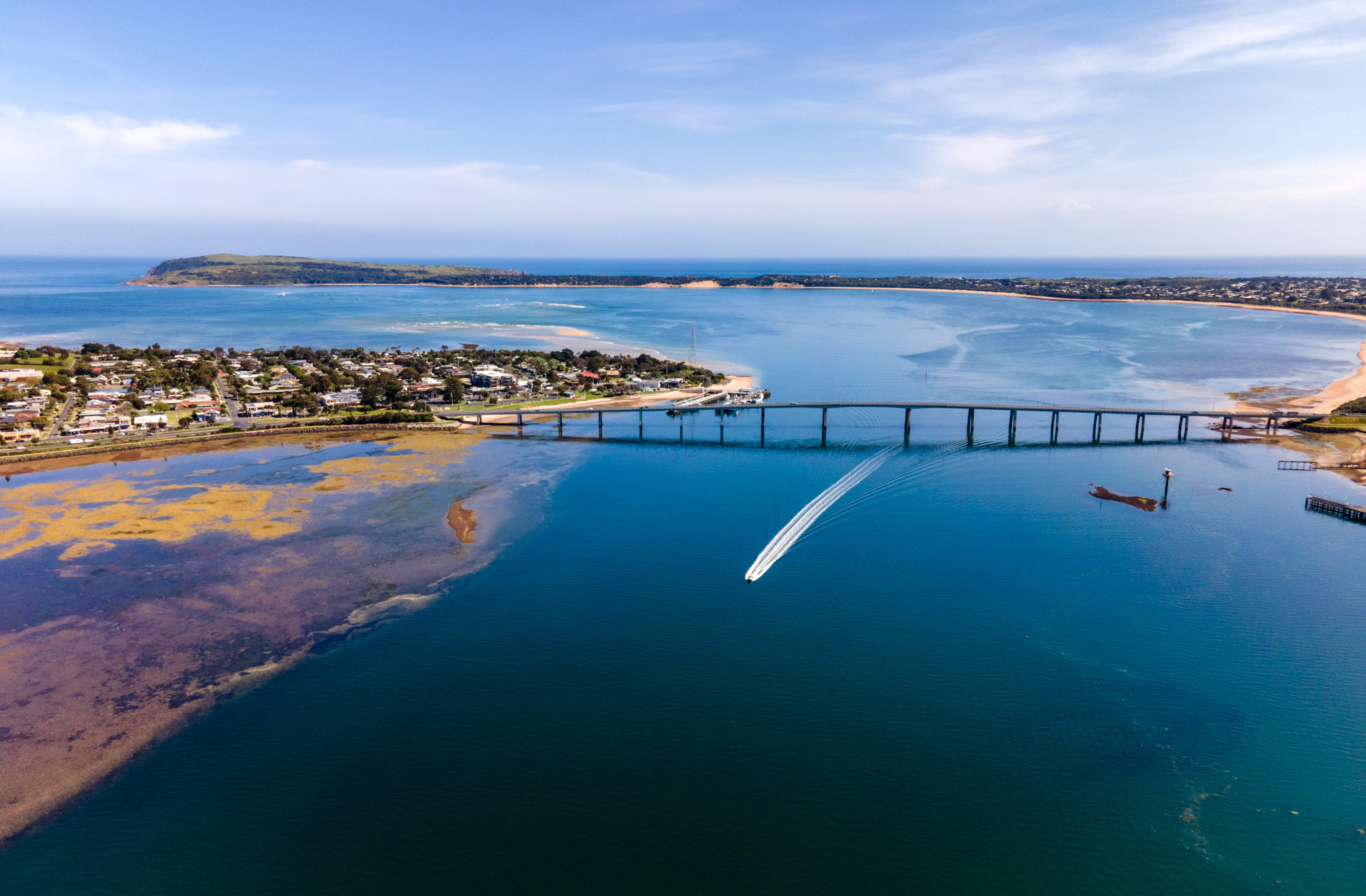 Public Transport Options:
V/Line coach to & from Melbourne stops at Grantville, Corinella, Bass, San Remo, Newhaven and Cowes daily –
T: 1800 800 007
W: Public Transport Victoria
Local Bus Service - Cowes - Anderson - Wonthaggi with several stops along the way.
T: 03 5952 2500
W: Public Transport Victoria

Western Port Ferries - The Western Port Passenger Ferry Service runs between Stony Point on the Mornington Peninsula, Tankerton on French Island and Cowes on Phillip Island.
Connect to the ferry via the V-Line train from Stony Point and catch the passenger ferry to Cowes, Phillip Island. Please check with the operator's website and call to confirm services
T: 03 5257 4565
W: westernportferries.com.au
Transport Operators:
Taxis
T: South Coast Taxis 1300 687 222
T: Phillip Island Taxis 5952 2200
South Coast & Phillip Island Bus Service
T: 03 5952 2500
W: South Coast Bus Lines
Private Charter Available Wonthaggi to Cowes daily – no booking required
Phillip Island Helicopters
T: 03 5956 7316
E: [email protected]
W: Phillip Island Helicopters
Tour Companies
Don't have a car and caught the bus to Phillip Island? If you need to get around, call a taxi or join one of the local tour companies including Dianne's Venture Tours, Posh Penguins and Escape Discovery Adventures to discover the local attractions, or for transport to the Penguin Parade. Click here for more tours.
Chauffeur So Good provides private shuttle hire for work functions, special occasions, sightseeing, weddings, tours, events, airport transfers and more.

Electric Car Charging
There are several places at San Remo and Phillip Island with Charging Facilities.
For information check out