Welcome

Thank you to our industry partners who attended our in person Industry Update on Tuesday at Silverwater Resort. It was heartening to see so many of our partners catch up (with masks) and talk about the year we have experienced.

The session included presentations from: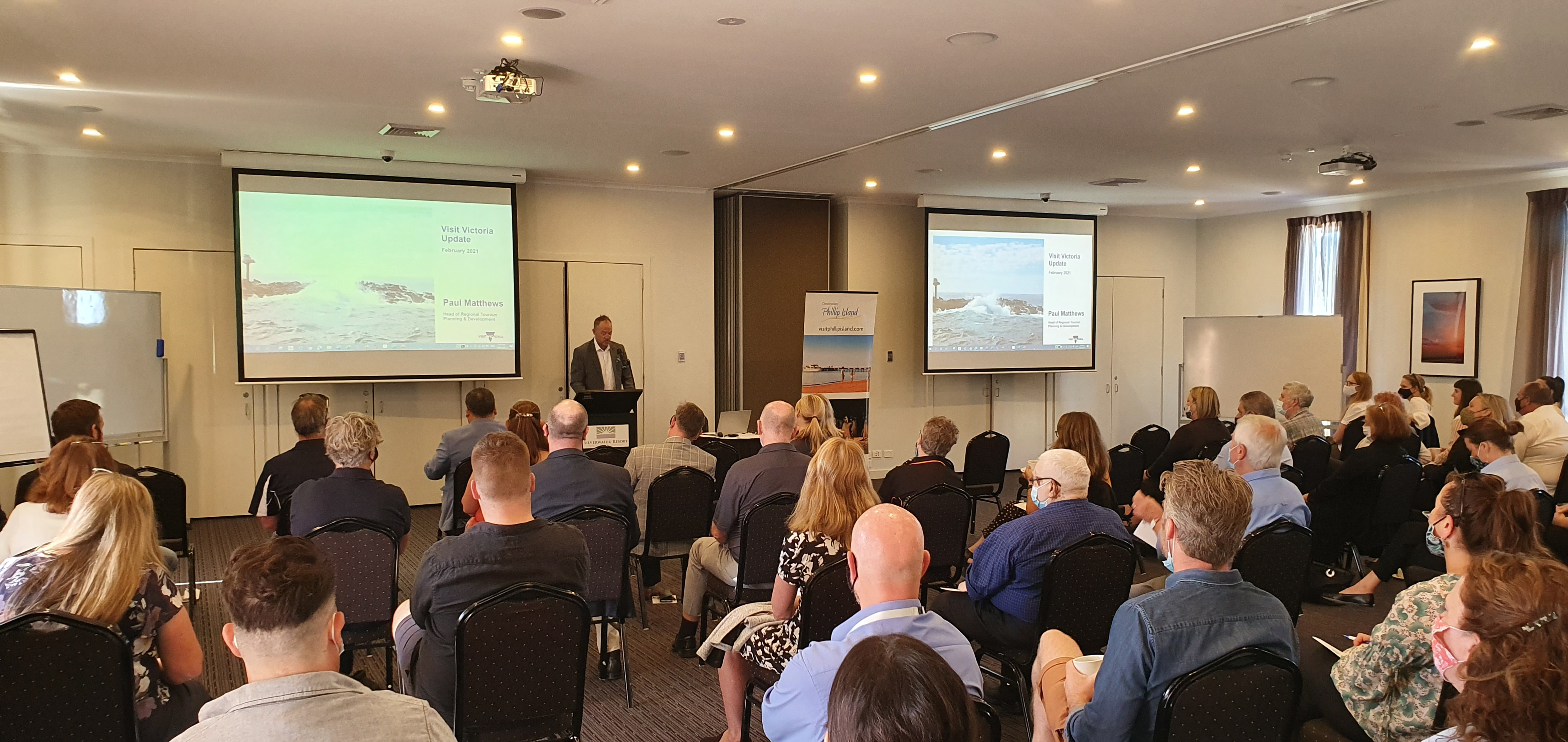 Paul Matthews
Head of Regional Tourism Planning & Development Visit Victoria

Download Presentation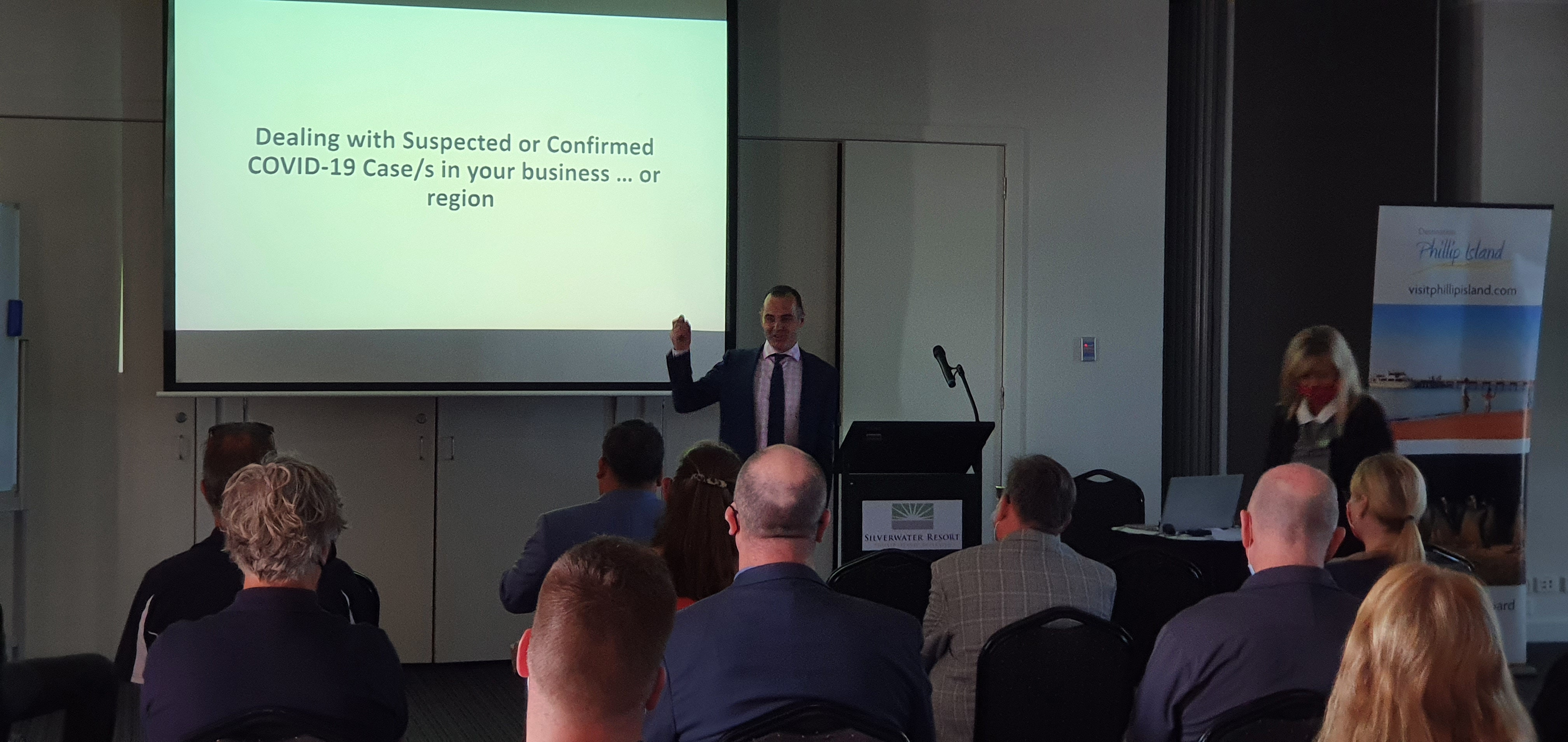 Dr Stuart Toplis
Manager Industry Sustainability, Tourism, Events & Visitor Economy Branch

Notes to be circulated shortly

Kim Storey
General Manager Destination Phillip Island
Emilie Barkley
Co-ordinator Visitor Economy & Events Bass Coast Shire Council
Download Presentation

Below you will find an important request for industry to spend a few minutes to complete the VTIC survey, this is an important feedback mechanism into the Federal Government on the state of tourism post jobkeeper.

For those following the Australian Open tennis, look out for the Phillip Island Trophy event running from Feb 13-19.


This week we commissioned Travel Oz productions to film various locations with host Greg Grainger. The weather has been perfect and we look forward to seeing Phillip Island on the 7 Network in the coming months.


As always we are a phone call away, and can arrange a visit to see you if you would like to discuss key challenges or some good news stories with us.

Contact
Kim Storey 0409 250 895
Pauleen Boulton / Arnika Martin 0466 620 856

Do not forget to follow our Facebook Page, where we share the latest updates and events

@destinationphillipislandindustry


Important Industry Feedback needed
As part of our national advocacy efforts with the Victorian Tourism Industry Council and Australian Tourism Industry Council (ATIC), a meeting was held on Friday with the new Federal Tourism Minister, The Hon Dan Tehan MP.

As a consequence of that meeting, the Tourism Industry Councils are compiling data to help formulate a submission to the Federal Government. The submission will focus on the current situation facing tourism operators across the country and what support programs might be needed post-JobKeeper to save the sector.

The feedback on this is urgent and we would appreciate your consideration in completing this brief survey by midday on Friday 12 February so we can ensure the situation on the ground in Victoria is well-represented in the submission.
Latrobe Valley Authority (LVA) Business Support Service

The local Concierge team is ready to assist Gippsland businesses, with a tailored and personalised approach, that will connect you to the information and services relevant to your business. Along with our partners, we provide a coordinated approach to help local people access the many government and private sector programs that exist to support businesses.

Following your consultation with your local Concierge, your business may be eligible for funding through the Latrobe Valley Business and Industry Capability Fund to support the growth of your business.

If you are interested in expanding and growing your business please contact your local business Concierge, Claudia on 5671 2211.

Looking forward to another year of working with you all in supporting our business community Gippsland wide!

More information on the service

Bass Coast Shire Council
Claudia Tivendale
1300 BCOAST (226 278)


[email protected]